Samsung announces the Star 3 and Star 3 DUOS
Samsung has today announced the launch of its Star 3 and Star 3 DUOS, the successor of the Star 2 and Star 2 DUOS series. The handsets will feature 'social networking services and communication capabilities, robust multimedia playback with stylish and sleek design'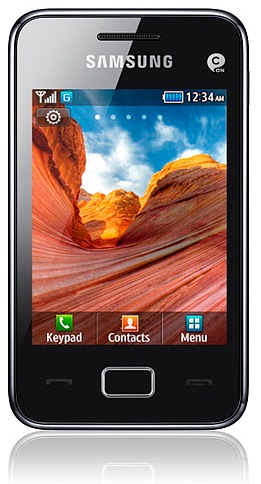 The feature phones will have a 3-inch touch screen with a nice metallic frame with rounded edges. Various social media services will be pre-installed on the handset including Samsung's ChatON messenger app, Facebook, Twitter and more.

Other features of the device include a 3.2MP camera, Wi-Fi, Bluetooth and support for various audio and video codecs.
The devices will be available in Russia and then gradually rolled out in CIS, Europe, Latin America, Africa, Middle East, and Southeast Asia by late January. The Star 3 DOUS should be a good hit in India and other Asian countries as it features dual-SIM capabilities.

Here are the full specs of the devices: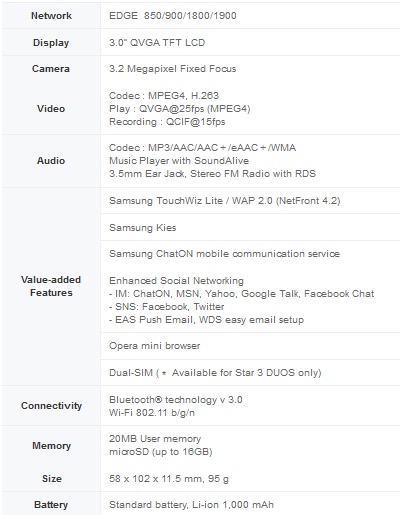 WIN a super cool LG G2, Click here.