Uninor launches new SMS Pack in Andhra Pradesh, offers 6000 SMSes at Rs. 55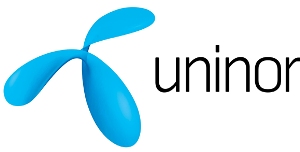 Uninor has launched a new SMS Pack, targeting Youth in Andhra Pradesh. This Special Voucher comes at a price of Rs. 55 and offers 6000 Local and National SMSes to users over a period of 30 days, making the cost of SMS less than 1 paisa.
Commenting on the launch, Mr. Satish Kumar Kannan, Business Head, AP Circle, Uninor, said, "We know that a customer today wants a bang for every buck they spend on a product or service; in this scenario we are delighted to launch a product that allows a customer to make the most of every paisa. At Uninor, every product is designed keeping in mind the fact that each of our customer is different from the other; Special Voucher 55 is targeted towards the youth, who we are sure will find this SMS pack to be of great value, especially while keeping in touch with their friends and family during the summer vacations."
WIN a super cool LG G2, Click here.