Android KitKat update now available for the XOLO Q700s
Xolo had promised the Android KitKat update to many of its phones including the Q700s by June. After unprecedented delays, the company is finally ready with the beta version of the update.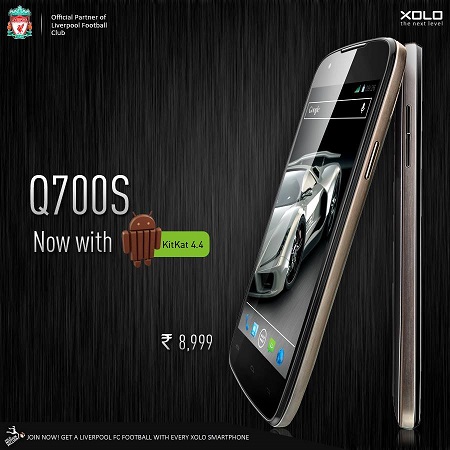 Xolo has announced that the Android v4.4 KitKat update for the Xolo Q700s is now available for download. However, the update is still in the beta version and has to be downloaded manually from the download link mentioned below. Being in the beta stage, there is a possibility for bugs in the update. We can expect the final update to be pushed by the end of this month.
The Android KitKat update for the Xolo Q700s would provide a smoother multitasking experience through better memory management. The apps can be now used in immersive mode. The update also has upgraded Hangouts which integrates SMS and MMS. Further, the smart caller tool identifies unknown numbers by using Google Maps data and prioritizes contacts based on the people mostly spoken with.