Get 10% discount on purchase of SatGuide Products. Use Code MOB414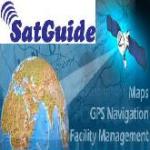 Have you ever used GPS feature on your Mobile? Its fun and its very easy to reach the places where you want to go, with the guidance of GPS application. Most of the GPS application use GPRS but some application like SatGuide do not use GPRS and thus save your data transfer cost.

Before I write about SatGuide, those who already know about SatGuide and want to buy it can get 10% discount on online purhase of SatGuide products by using the Code "MOB414". To purchase online click here.

Incase you do not know about SatGuide then here is what SatGuide is. It is an applictaion that provides GPS Navigation without using GPRS, it uses GPS receiver in your mobile . In case you mobile do not have GPS receiver SatGuide also offer GPS Bluetooth Receiver along with the SatGuide Software and Maps.

Symbian (Nokia) mobile phone users can download the free trial of SatGuide from satguide.in. After installation of free trial of application in your mobile you will be able to use it for 10 times. This application is also available for Windows based mobiles but there is no trial version available for windows mobile users. To check compatibility of your mobile with SatGuide click here.

SatGuide software for mobile is available at Rs. 2183. It is one time cost. Use Code "MOB414" to get  10% discount on online purchase of SatGuide products. To buy online click here.

You can also buy SatGuide Products through dealers or through retail chains. Click here to locate SatGuide dealers in your city, and  Click here to locate retail chains where SatGuide is available for sale. Please note that the 10% Discount Code "MOB414" will not be applicable in case of purchase through dealers or retail chains, it is applicable only for online purchase.

Apart from GPS applications for mobile SatGuide also provides following products

If you want to buy any of the above product then do use Code "MOB414" to get 10% discount. (Discount Code valid for online purchase only.)