Intex V.Show IN 8809 Unboxing [Video]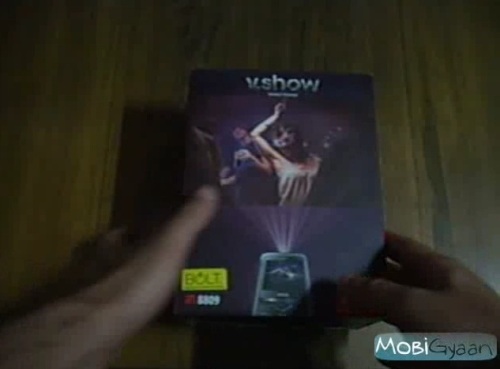 We earlier reviewed a unique mobile handset by Intex which was a Braille key-pad equipped handset catering to the visually challenged community. Now here is another handset Intex V. Show IN 8809 by them which has a built in projector.
The Intex V.Show IN 8809 is an entertainment handset which allows you to project your whole mobile screen onto a wall or almost anything that you want. We've put up an unboxing video of the handset. The package came in with a lot of goodies including, a charger, 2 batteries, a small tripod and clamp stand, head-set with in ear plugs, audio adapter, data cable and a carrying pouch.

We also review Intex V.Show IN 8810 (this one is IN 8809) earlier. Check its review here.