Skype and Google+ integration coming to Windows Phone via Tango update
Facebook, Twitter, and even Google+, have become an integral part of our lives. Offcourse there are third-party apps which work great, but isn't it nice to have all your social media apps integrated in to your mobile platform? Social media integration has become a pre-requisite for mobile manufacturers these days and they are on their toes to make it perfect.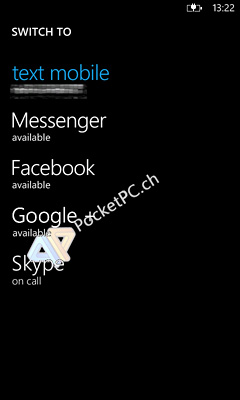 Take Microsoft, according to rumours, the new Tango update for Windows Phone is said to bring in some new integration.

Skype and Google+ will be integrated into Windows Phone thanks to the new update that will be rolled out soon. Support for Skype has been long due and it seems that Microsoft's acquisition of the company is finally going to be reflected through integration. We don't know how much fruitful will the G+ integration be, but it is becoming one of the top social networking sites around the globe if not in India.
The screenshot posted above shows Skype and Google+ integration and the people who posted the screenshot have claimed to be running Windows Phone Tango and say that text chatting over both Skype and Google+ works well, but Skype voice calling needs work.