Be a Zoom Agent and help solve a murder mystery and you could win a Nokia Lumia 1020
As part of the promotion for its camera phone Nokia Lumia 1020, the company has launched the Nokia Zoom Agent contest which gets the fans to solve a murder case by using the superior zoom feature of the Lumia 1020.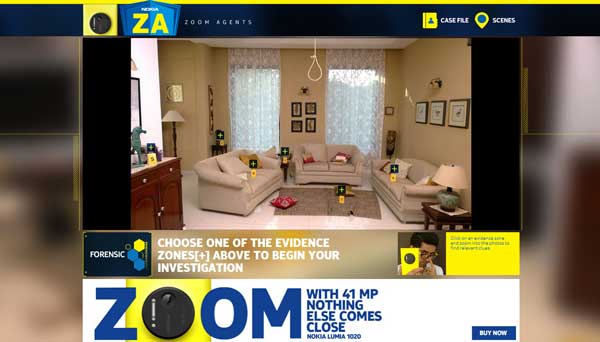 The Nokia Zoom Agent invites people to be Zoom agents and with the partner Agent Roy solve the murder mystery of Rajan Kapoor, which is allegedly staged as a suicide. As an agent you need to find affirmative clues from the crime scene which would point out that the death is a murder. You have to zoom into the crime scene to find evidence that would lead to the murder.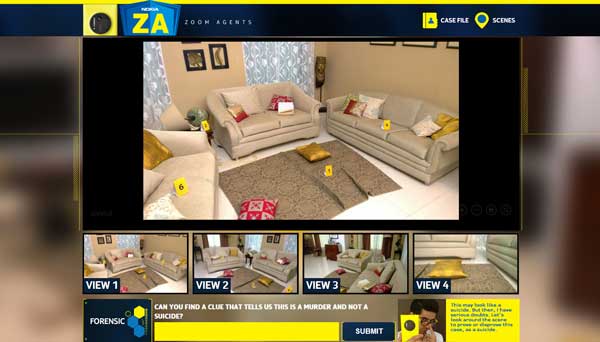 The Nokia Zoom Agent contest leverages the zooming feature of the Nokia Lumia 1020 whose 41 MP camera boasts of crisp and sharp images even in low light conditions. If you are keen on solving the murder mystery join the Nokia Zoom Agents here by login in with your Facebook or Twitter account. If you are successful, you can stand a chance to win a new Nokia Lumia 1020.