14 Lakh Aakash Tablets booked in just 2 weeks
According to Times of India, about 14 lakh units of the world's cheapest tablet, Aakash have been booked in just a span of 2 weeks. Now Datawind, the makers of the tablet are struggling with the demands and planning to open up three more factories in Cochin, Noida and Hyderabad.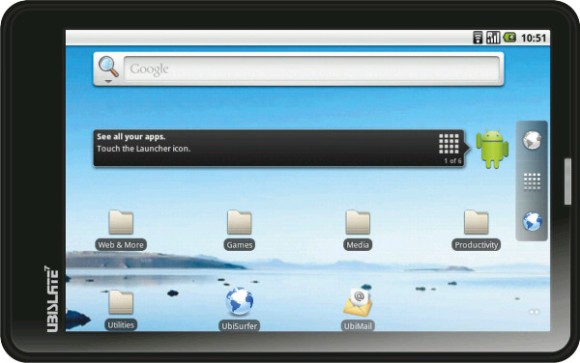 "We never expected such a high response from both corporate and individual buyers. We plan to supply 70,000-75,000 units per day once the factories are in place by April," Suneet Singh Tuli, CEO, Datawind.

Datawind also plans to sell the Ubislate 7, an upgraded version of the Aakash, which is priced at Rs 2999, by mid-January. Ubislate 7 comes with a slot for insertion of a SIM card, for access of internet by GPRS or 2G connections and a faster processor of 700 MHz as compared to the 366 MHz in the Aakash.
Datawind had tied up with Ncarry.com which is a subsidiary of Nimbuzz and put on sale a limited quantity of 30,000 units of Aakash for the first batch and it has already been exhausted. Datawind is as of now struggling with the supplies and thus not accepting 'Cash on Delivery' orders. So if you have ordered your tablet on Cash on Delivery or wish to do so, then you'll have to wait a little longer.