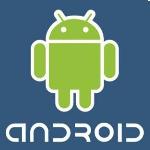 There are millions of applications available in the Android app market. Each one has got its own ratings and comments. With more choices comes more confusion. So here is a list of application that you can download from the App store for free.  In this post, we have given you a list of essential android applications that are required for a better android experience. Each application here makes your mobile more powerful.
A nice little application for alarm with integrated dashboard functionalities
Battery Time Lite
A free widget application to indicate the battery usage statistics from your homescreen
AppBrain App Market
A 3rd application integrated with the Android App market with improved features
ChompSMS
A better alternative for the Android inbuilt vanilla messaging application
Multitask Manager
A light weight application to manage multitasking in android
AndExplorer
A nice file explorer application.
APN onOff
A homescreen icon widget to switch on or off the GPRS data connections
LED light
Another homescreen icon widget to switch on the flash light, to function as a torch
Barcode Scanner
Scans QR codes and get the links to your phone, without having to type it manually
Backgrounds
Get awesome background wallpapers from Flickr
Zedge
Get cool ringtones and wallpapers from a huge database
Netcounter
GPRS and WIFI data usage counter cum monitor
Phoneusage
An improved version of the Netcounter application to monitor calls, text and data usage. Includes cool statistics and the paid version has homescreen widgets.
Remote Notifier
Together with its desktop application, this notifies all you mobile notifications on your computer. Light weight and minimal application
Speed Test
As the name implies, this is an app to monitor your and measure your network connectivity speed
If you have discovered other essential application, do let us know and we will review it for you.