Recently, Xiaomi has launched yet another budget device in India, Redmi Y2. It has the power of Snapdragon 625 at its heart and comes in 2 variants. One with 3GB RAM and 32GB internal storage while the other with 4GB RAM and 64GB internal memory. This device is mainly focussed on the selfie game. It also provides you with 3 different ways to capture a screenshot and you can use the one you are comfortable with. Let's see those three ways here.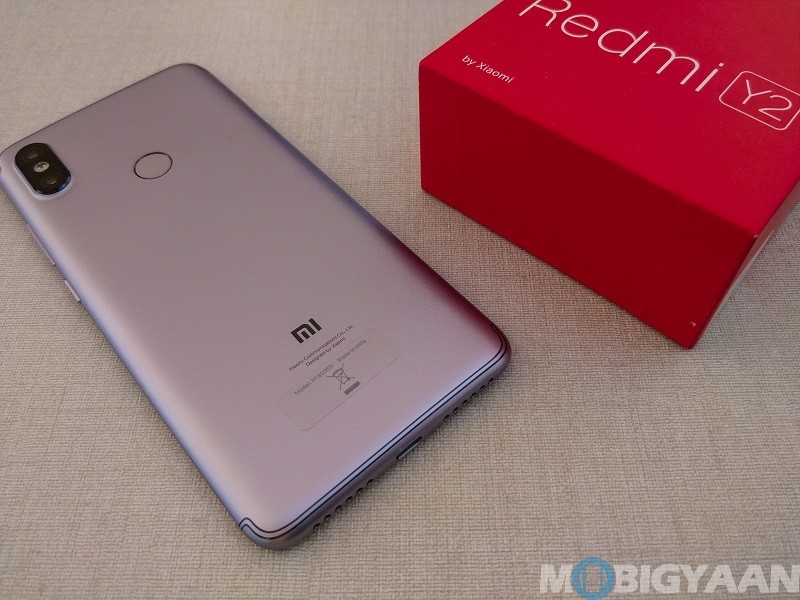 The usual Power + Volume Down Button
This way is one of the most commonly used ways to capture a screenshot on majority of smartphones. That is because it is quite easy to use.
To capture a screenshot using this, just hold the Power and Volume Down button at the same time.
Yes, that's it and you'll have a screenshot saved in the gallery of your device.
From the notification panel
Not all manufacturers provide a shortcut in the notification panel to capture the screenshot. But Xiaomi does, and it just works as expected.
If you want to capture a screenshot using this method, just swipe down the notification panel and you'll see an option named as Screenshot. Just click on it once and done.
Three Finger Swipe
If you don't want to use the above-mentioned methods, then this is the option for you. This has become one of the most commonly provided gesture by any manufacturer to take a screenshot and it works great. This should be enabled by default on Redmi Y2. If it's not enabled yet, then go to Settings➝Additional Settings➝Button and Gesture shortcuts➝Take a screenshot and set it to Slide 3 fingers down.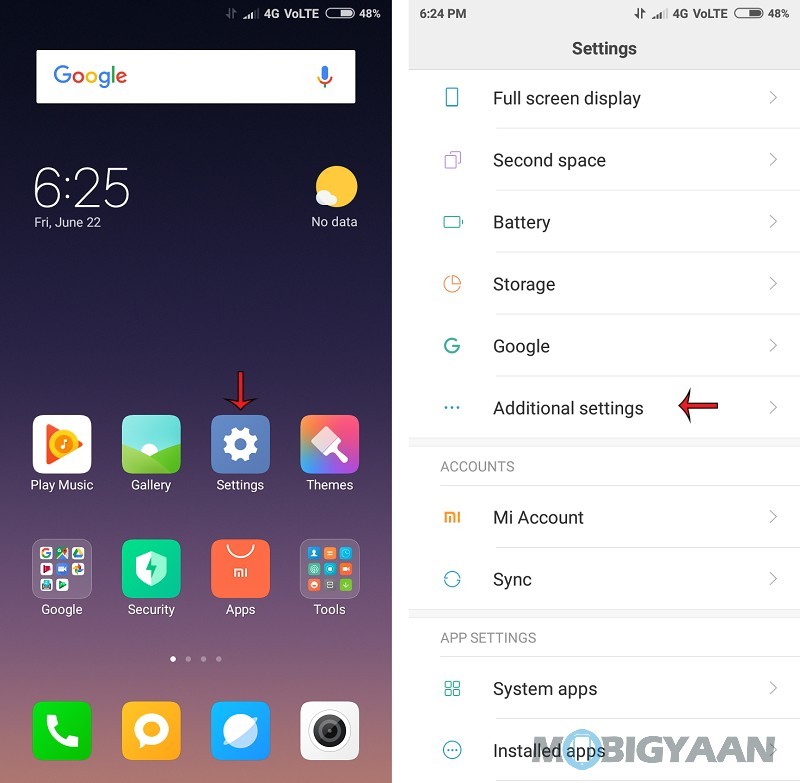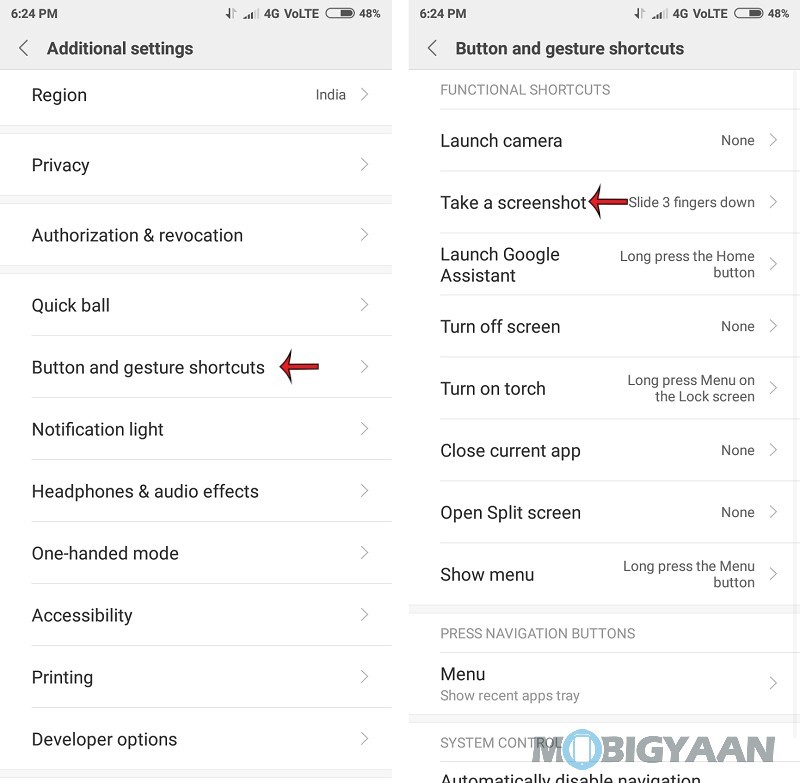 Once you've enabled this, you can just swipe 3 fingers down on the screen to capture a screenshot.
So, these were all the ways by which you can capture a screenshot on Redmi Y2. If you want to check out our full review for Redmi Y2, you can do it right here.