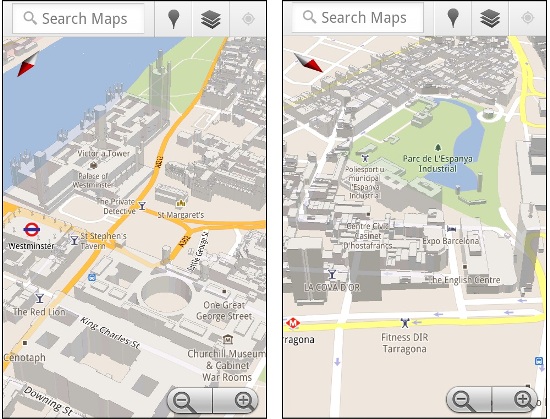 Google Maps for Android now has added more cities in its 3D mapping interface. Google had introduced the 3D mapping system in December and had added cities like New York City, Zurich, Milan. Now they have updated their list.
Now you can scroll through 3D maps of cities including London, Paris, Barcelona, Stockholm, Singapore, Lisbon, Boulder, and 11 cities in South Africa. There is no need for any update to use the new 3D buildings enabled maps, all that is required is Google maps app on your Android 2.0 or above device.

We hope Google can start adding New Delhi and other metros of India soon.