3rd Anniversary Celebrations: Win Free Talk time
We are celebrating MobiGyaan's 3rd Anniversary this month. So, how do we plan do that, well we are giving away Free Talktime of Rs. 8500.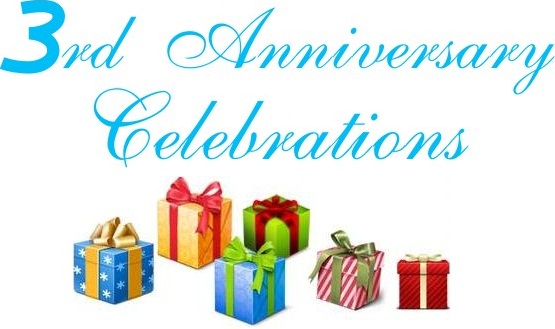 There will be a total of 56 Winners.
1st Prize – Rs. 1000 Talk time (1 Winner)
2nd Prize – Rs. 500 Talk time (5 Winners)
3rd Prize – Rs. 100 Talk time (50 Winners)

Want to Win? Follow the 4 Steps mentioned below

1) Like our Facebook Page



2) Subscribe to our Email Newsletter [You must confirm your subscription by clicking the confirmation link sent in email.]
3) Leave a comment below, telling us what do your think about MobiGyaan.

4) Fill a simple form. Click here to enter your details

Optional : Retweet this article.

If you have any queries, feel free to get in touch with me on twitter @puneetsays
The prizes are sponsored by Paytm

Paytm is India's simple, secure and hassle free online prepaid recharge service for all major mobile telecom operators, DTH service providers and prepaid & postpaid data cards recharge providers available in India. To enhance the online experience, Paytm also offer free on every recharge without any extra charges from our customers.

With PayTM you can instantly online prepaid recharge Mobile, DTH & postpaid data cards. Paytm also provides 24X7 customer support service to ensure highest customer satisfaction.

*By participating in Giveaway you agree with our Terms and conditions
*You must be an Indian resident
*Filling form more than once will result into disqualification
*Last day for submitting entries is 12th February 2012
*Winners will be declared on 15th February on this page itself.

List of Winners

1st Prize –
Ayush Kedia
2nd Prize

Shivam Marothia
Himanshu Dhamija
Sammya Brata
Ankeet Pai
Falguni Trivedi
3rd Prize

Sri Kanth

Congratulations to All the winners!
We will contact you by 18th February.