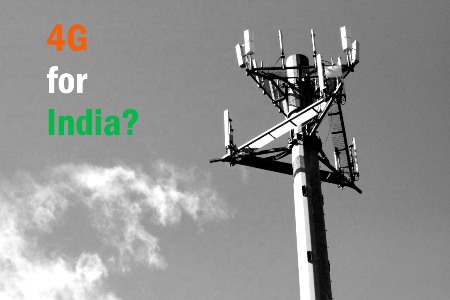 The 3G spectrum has finally been rolled out by almost all mobile telecom operators in India, and the number of subscribers are slowing catching up to big numbers. With 4G already implemented in running in countries like the US, Norway, Sweden and UK, India seems to be still far away from getting the super-fast 4G network capabilities. Well, that may change after all. It will be here sooner than later due to its sheer economic advantage over the former besides its easy upgradability on the existing infrastructure.
Nikhil Sadarangani of JDSU India, a provider of optical products and solutions commented that, "The 4G is likely to be in India sooner than later, as early as next year, because it is economically more advantageous than 3G , apart as it can be easily upgraded on the existing infrastructure." Sadarangani also added that, "4G application trials are likely to roll out by next year as the technology is already here. However, its introduction in mobile handsets will depend on devices that are economical."
Tata Elxsi sales head, communications business, Mrinmoy Purkayastha said, "With speed as a consideration, 4G will be introduced here in a phased manner from the next year. However, its transition from data services to mobile handsets may take some more time but by 2014-15 it is likely to become a reality."
Surely the 4G spectrum will be welcomed in the country well, but high rates of the devices and as well as the plans will be a crucial factor. What's your view on the arrival of 4G ?