As per the latest news doing the rounds, Apple may be secretly preparing the "ultimate" model of iPad. The upcoming iPad, which will come under the fourth generation of iPad, will have a new device code and is expected to pack in whopping 128 GB of internal storage.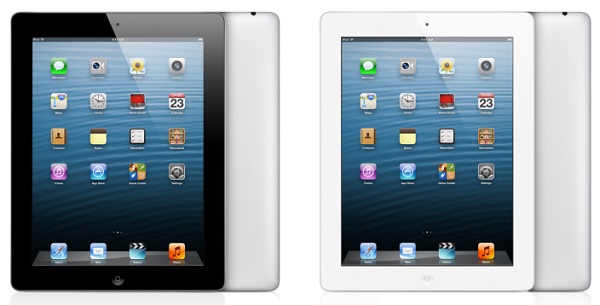 The 'Ultimate' iPad is most likely to have almost the same design as of the previous iPad. Like all the fourth gen iPads, the upcoming device will also have Retina display. We may also not see any new features added to this version.

Just like the previous iPads, this iPad will be available in Black and White colours and have Wi-Fi only and Wi-Fi + cellular versions. It is expected that the stock keeping unit (SKU) is one of the premium SKU's of Apple. We recently also heard rumours of the upcoming iPad with 128 GB of storage per indications in the iOS 6.1 but we are really not sure if this would happen.

As per the nomenclature used by Apple for their devices, devices are described according to their storage sizes. With 16 GB being GOOD, 32 GB being BETTER and 64 GB being BEST. Now surprisingly, Apple has classified this device as ULTIMATE hence giving rise to the speculation that this device may indeed have a 128 GB internal storage.
 
There is still some time until we see the Apple iPad arriving with 128 GB of storage and we are sure more leaks and rumours are going to pop up in the upcoming weeks. For now let us take this piece of news with a grain of salt.

Amol Mathur contributed to this report!