Google Allo goes finally official, and available on Android and iOS platform. Google Allo is a smart messaging app that lets your friends and loved ones stay in touch. It seems a direct competitor to the World's top messaging application WhatsApp until I experienced it. I found out that it's more than just a simple text messaging app. So, I am going to list out some of the Google Allo features I stumbled upon that gives an edge over the WhatsApp. Here are the 5 features that make Google Allo better than WhatsApp.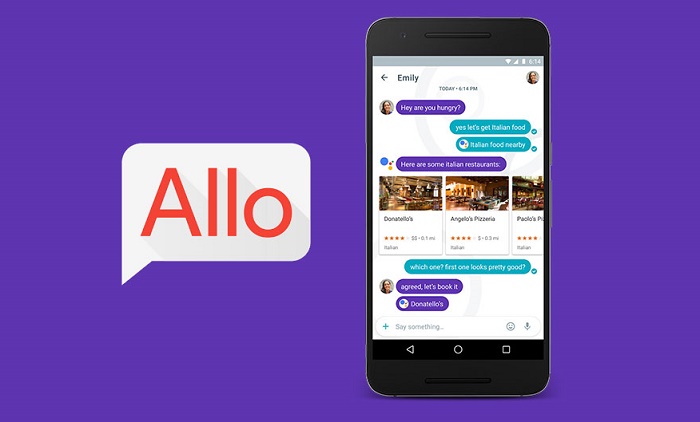 1) Allo has Google Assistant
Allo, the smart messaging app, has a unique feature that helps you with your queries. Meet the Google Assistant, a virtual Personal Assistant that's integrated into Allo with search features. Ask anything to Google Assistant and it helps you with your queries instantly. This is one of the best Google Allo features I know. Such feature is quite unique and WhatsApp doesn't even have anything like it.
Google Assistant is similar to what Microsoft Cortana and Apple Siri are, but this assistant works in a small chat window. You chat with it like you usually chat with your friends over messaging apps. This virtual PA certainly suggests and/or answers your queries you ask.
It enables you to search places, restaurants, flights, movie theatres and other things just within a small chat box. It's like you are chatting with a person only. The Personal Assistant also takes thumbs-up and thumbs-down as feedbacks.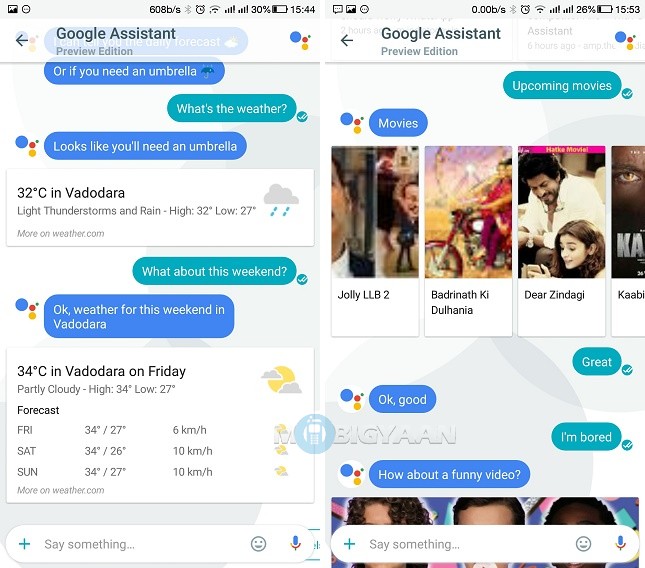 2) Smart Reply
Another intuitive feature of Google Allo is Smart Messaging. If you haven't figured out that, well, when you receive a text from someone, you've to type a quick short reply, a quick reply I know would be like – "It's awesome.", "What about you?" and other general questions. On WhatsApp, you either have to type it with the keyboard or use speech to text while the Smart Reply feature on Allo will simply allow you to respond to messages very quickly without typing or speaking anything.
A list of suggested messages pops up based on the reply and with just one tap to the messages, it sends out a quick reply without needing you to type the whole message. You can find it right below the chat box. See the screenshot below how it looks.
3) Send 20 photos at a time
After all these years, WhatsApp is still stuck with its 10-photo sharing limit at a time, you can't share another wave of 10 photos till they're uploaded. The scenario is a bit different in Allo. With Allo, you can select up to 20 photos at a time which is doubled than 10 photos limit on WhatsApp.
4) In-group Google Assistant
Not just that, Google Assistant works in group chats too. If you type @google followed by the search query. Google Assistant will quickly respond you with the answers and solutions from the web. With this, you can share the answers to the group itself.
5) Incognito chat
Since both the apps ensure an end-to-end encryption while texting, Allo has an edge over WhatsApp providing an Incognito chat. When you turn on the Incognito chat, your messages will be encrypted and the chat history will be destroyed after the time expires. You can set a time limit for the chats, ranging from 5 seconds to 7 days max.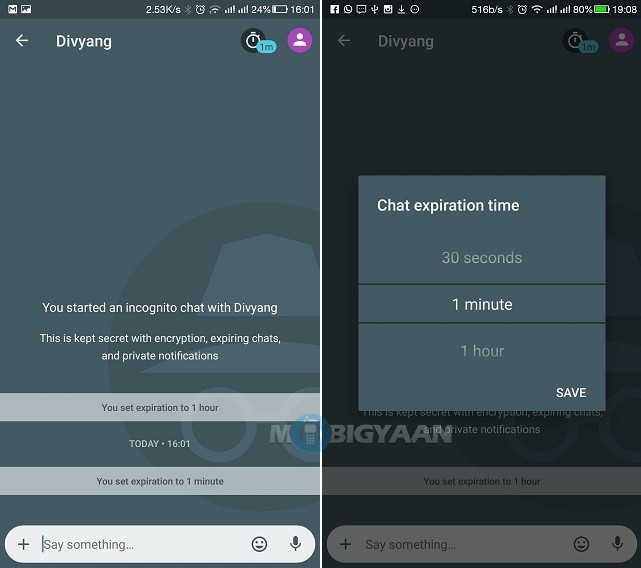 6) Sticker packs
WhatsApp still lacks a few features, while Google Allo has added quite a few sticker packs for the app. There are various stickers available for download.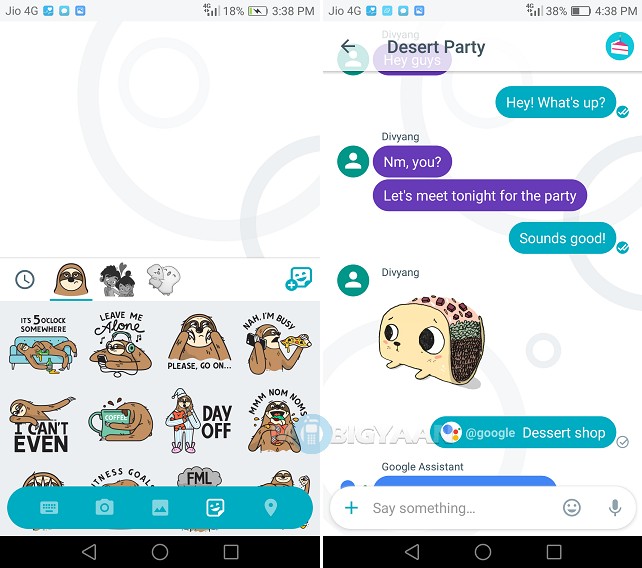 Furthermore, you have the option to write or doodle on the photos you upload before sending them to your friends. WhatsApp doesn't allow to doodle on the photos eventually giving Allo an advantage here.
That's all I remember. Do you know any other features apart from these that WhatsApp don't have? Share us in the comments.