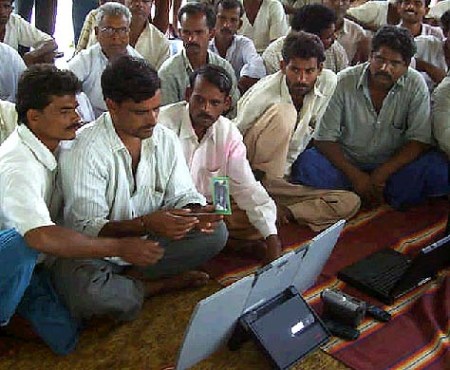 Villages across the country, about 5 lakh to be precise, will be served with broadband in the next one and a half years. The Telecom industry is aiming for this goal and will be providing a subsidy to both state-owned and private service provider operators from the Universal Service Obligation Fund for this purpose.
The USO Fund was set-up in 2002 in order to provide mobile services and broadband connectivity in rural and remote areas of the country. As of December 31, 2010, the fund has a total size of Rs 13,789.28 crore.
A source from the department of telecom said, "Wireless broadband to cover about five lakh villages… time period, you see, we hope that the majority of this should be completed in one-and-a-half years from the date of signing of the agreement. So that (signing of agreement) process will take 2-3 months, so we are processing the tender for the same. Hopefully the whole process will take 2-3 months, which includes advertising, examination of the tender and signing of the agreement. After that, our expectation is one-and-a-half years to reach close to five lakh villages. By the end of this financial year, we would be having roughly the fund position to be at Rs 17,000 crore. Every year, the flows are to the extent less than Rs 6,000 crore and whatever we spend, it gets deducted from that. So whatever funds it takes, Rs 5,000 crore or Rs 10,000 crore, we have money to do that. So I don't want to put a figure on it. So whatever money it takes, we have the money to do it."
The 'Rural Wireline Broadband' scheme of USOF has provided a total of 2, 61,413 broadband connections and 2,506 kiosks till January 31, 2011, in rural and remote areas of the country, against a target of 8, 88,832 connections and 28,762 kiosks by 2014.