The Coolpad Note 3 is great in terms of price and hardware but when you don't know you have a smartphone in your pocket that's packed with loads of features to surprise you, you are using it less obvious. So, to help you get the most out of it, here are 8 cool things you can do with Coolpad Note 3.
1. Fingerprint Lock
Locking the apps with a fingerprint is much more efficient than a password. Coolpad comes with a pre-loaded app called FP Lock. What this does is it will lock the apps individually with your fingerprint giving you a freedom to secure your apps from others using it. No matter if it's a gallery or your WhatsApp, you can lock any kind of apps using your fingerprint.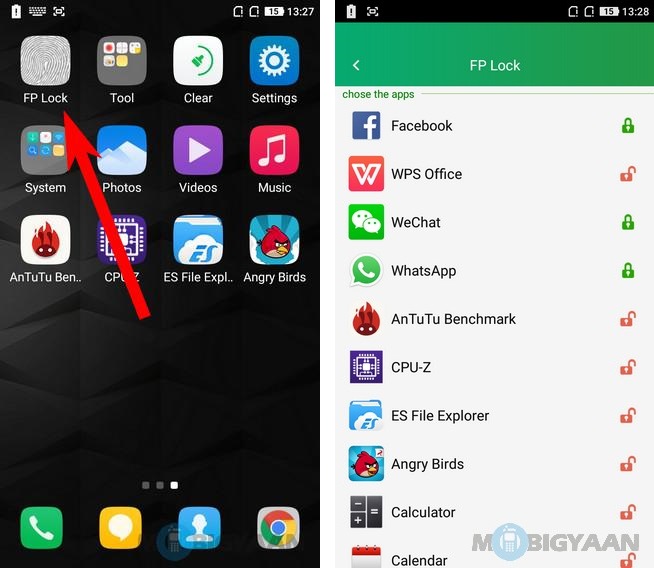 To use this feature, open FP lock from the homescreen and use your finger unlock. You can mark the apps with the lock symbol to lock them and similarly unlock them.
2. Rock Wallpaper: Shake to swipe wallpaper
You can change wallpapers by shaking the phone. There is a built-in app on the homescreen named Rock Wallpaper that changes your wallpaper when you shake your phone. You can even change them with just tapping the app multiple times. It comes in handy when you don't want to go into the settings and manually select the wallpapers one by one.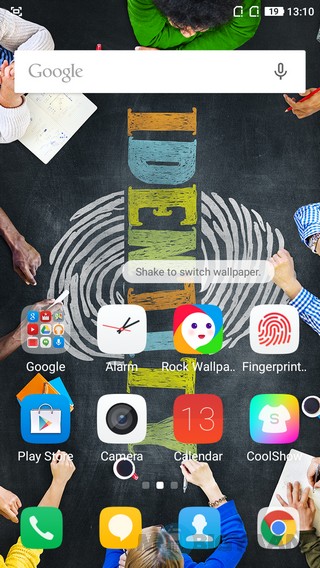 3. Timed Power ON/OFF
A unique feature in Coolpad Note 3 is the timed power on/off. Set the timer to turn on and turn off whenever you want. If you often forget to switch off/on your phone then this will help you for sure. You can select on which days to keep your phone off and whichever days to turn it on.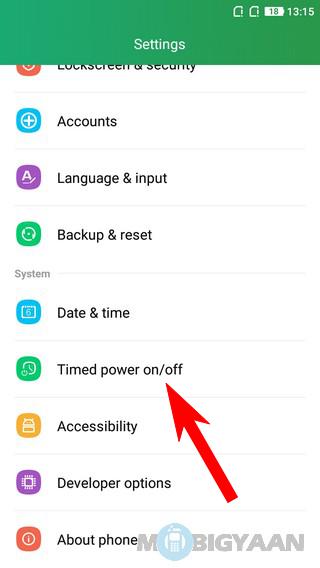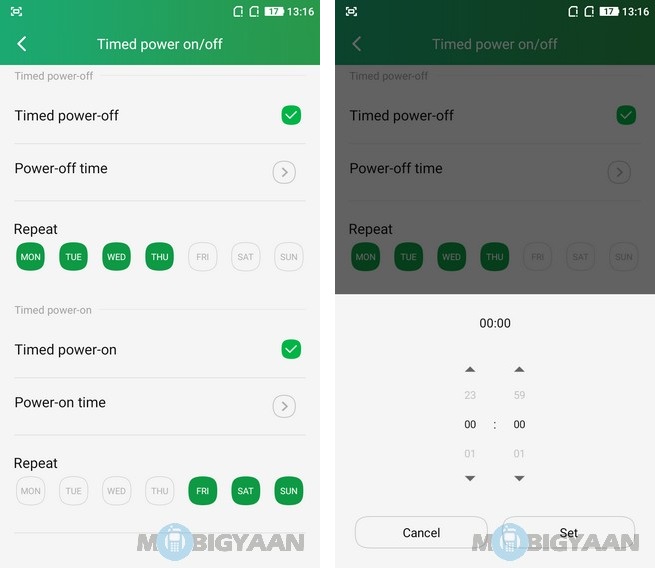 4. Multitask
One of the new features in Coolpad Note 3 is the multitask. You have heard this before in some high-end phones like Samsung Galaxy Note series. This feature performs exactly like one. You can set 2 apps to run simultaneously on your screen.
In other words, you can use different apps at the same time like messaging while you are watching a video.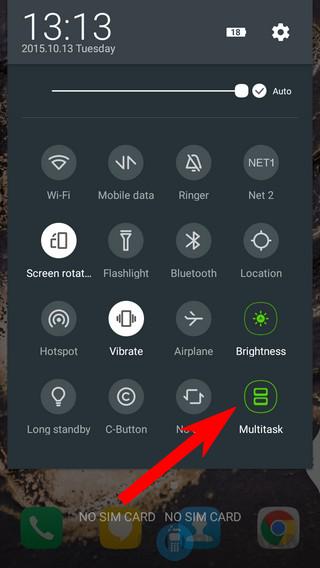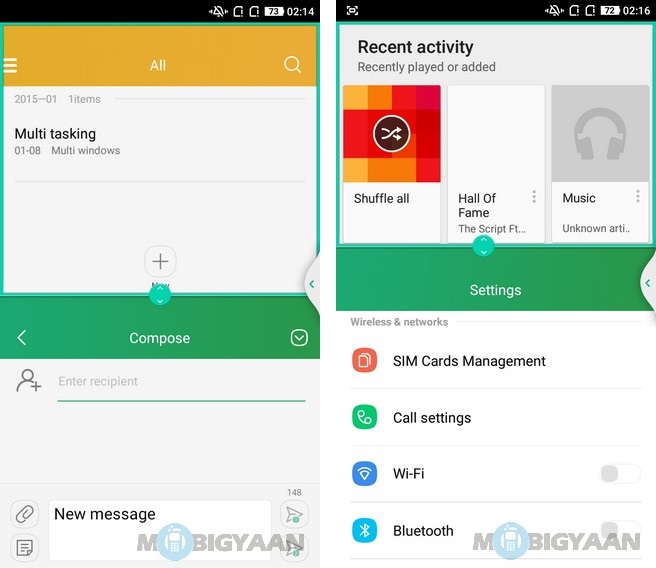 5. Fingerprint Call pickup and Record
If you are using the fingerprint sensor then it is likely that you can pick up the calls without even pressing a button. Using the fingerprint sensor, you just need to tap your finger at the backside to pick up the call.
Moreover, you can record the phone calls when you tap fingerprint sensor in calls. You can find it under the Call Settings.
6. Smart Control
The smart control has some various useful features like double-tap on the screen to wake up, slide up to unlock, slide down to open the camera, slide horizontally to change songs. You can use gestures to draw C for dialer, E for browser, M for music, O for Facebook and W for WhatsApp without unlocking the screen.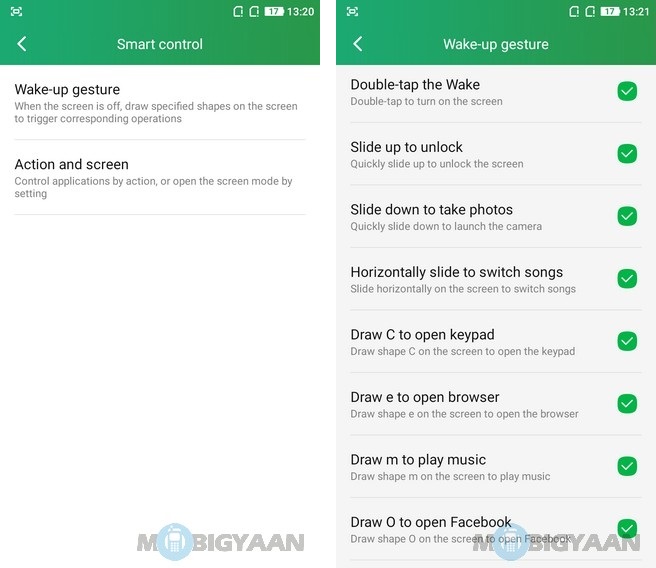 7. Three Finger Screenshots
Using your three fingers, you can take screenshots of your screen activity anytime by swiping on it.
To use this feature go to Settings – > Smart Control – > Action and Screen. Check the box that says 'Three screenshots' and there you go. Now you can take screenshots with three fingers on any screen. You can alternately press the volume down + power button simultaneously to take a screenshot.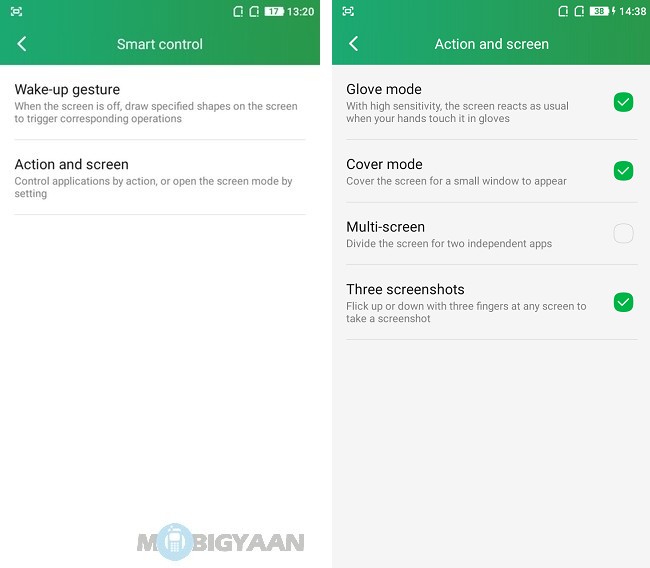 8. On-body detection unlock
You can unlock your phone as long as you hold it in your hands or carry it in your pocket or handbag. This feature will use the phone's accelerometer to detect whether the phone is in continuous movement with you or not. If the device is kept away, it will lock itself automatically.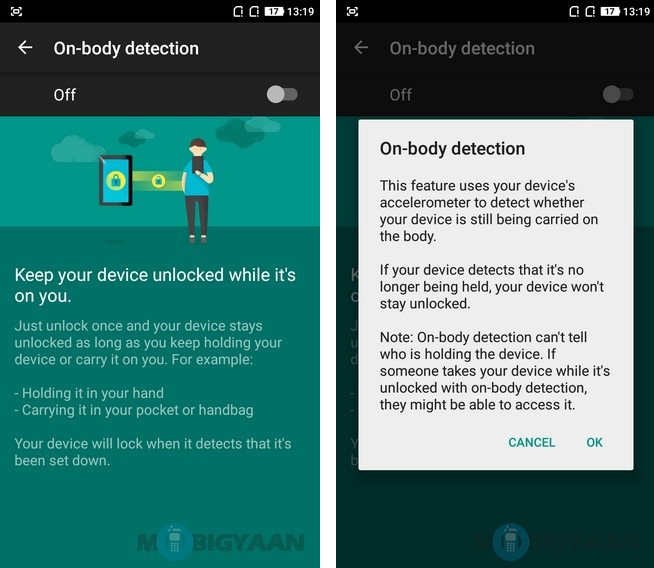 You probably thought that what's the reason behind it. Well, if you like to keep the phone in an unlocked state until you hold it, this is for you. It also may help you in a way where some apps lost its activity after locking the screen.
These were some of the cool stuff we found in the Coolpad Note 3. If you think you have spotted out some more cool things, don't forget to share it in comments. If you want to know more about the smartphone, you can check out our Coolpad Note 3 Review