It seems that finally, our dream of Android powered PCs is close to fruition – Acer has just announced its all in-one PC with a 24-inch screen, Android 4.2 and Tegra 3 Inside. Voila!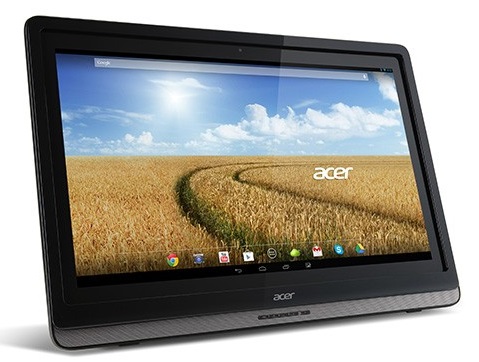 Acer has spurned innovation with this device, without a shadow of a doubt. It has not only packed in a PC with a mobile OS we love so much, it has also acclimatized the mostly mobile based Tegra 3 chip for PC Performance. That is a double hurrah for anyone interested in using Android on PC since this is a well-suited chip for Android needs. The model, called DA241HL is prepped to being the PC and Tablet OS you are already familiar with to PC. Also, access to the Google Play store and all Android apps is just an added  bonus.
This is an all-in-one PC, which means that all you need is a monitor (DA241HL) and you are done. It works simply with a 2-point touch. It has been debuted at a price of 429 Euros (Rs. 40,000). It can also work in Tandem with smartphones, which makes it an exciting package overall.
Specs at a glance:
24-inch screen
Android 4.2 – Jelly Bean OS
Tegra 3 processor
Google Play store access
Smartphone connectivity
Tilting angles – 20-75 degrees
All-in-PC functionality