Acer has just unveiled a new tab from its Iconia series with the start of the IFA week in Berlin. It has sought to compete with the best in the market and created a tab with premium features and a price  tag of 249 Euros (Rs. 27,000 According to the current rates).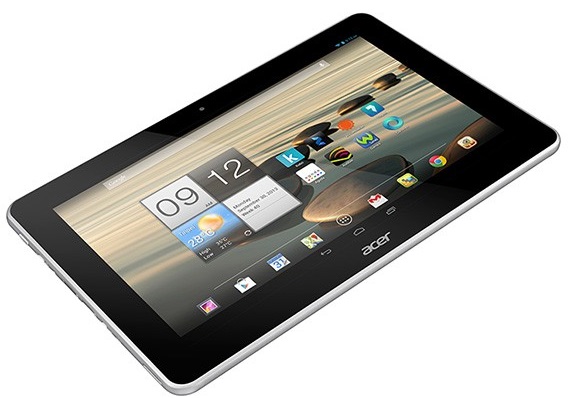 The Iconia A3 tab boasts of a 1280 x 720p screen and Dolby Digital speakers to enhance viewing and audio on the tab (Let's  face it – viewing videos is  one of the our favorite activities on tabs. The tab is silver trimmed and  just 0.39-inch thick, which pegs it amongst the thinnest tabs in the market. Inside, it is replete with a 1.2 GHz quad-core processor. It also has an HDMI port and MicroSD support along with a 5-megapixel rear cam. It will run on Android 4.2 – Jelly Bean OS and Acer has loaded it with features such as Intellispin, which makes the tablet usable at various positions, whether lying down or straight up.
The European, Middle  Eastern and African release has been detailed for October. No word on an Asian release yet.
Specs at a glance:
1280 x 720p display
Dolby Digital speakers
0.39-inch thickness
1.2 GHz quad-core processor
HDMI, MicroSD support
5-megapixel rear cam
Android 4.2 – Jelly Bean OS
Acer Intellispin