Product developers, app developers, even accessory makers, it seems everyone will stay crazy forever for the iPhone. As if tons of iPhone cases out there weren't enough, there is now a way to get a flashing right down on your iPhone.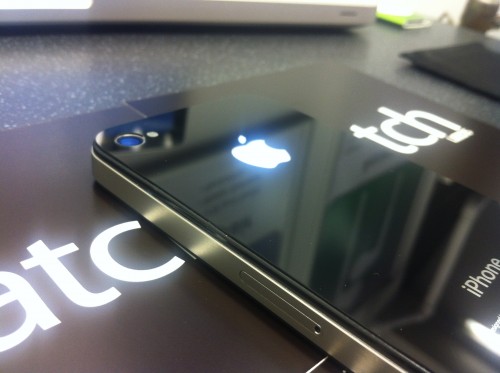 Gaining inspiration from Apple's Macbooks, iPatch iPods have designed one of the ultimate things to deck up your iPhone – a backlit Apple logo accompanied by a flashlight.

While the backlit logo will replace your silver Apple logo on the iPhone's back, the flashlight will fit straight in your iPhone's jack. But then what about your regular headphones if your jack is a flashlight? Well, worry not, because it stays functional. In fact, these people are in the process of developing transparent headphone cable, which will glow whenever the flashlight is on. Super-cool, isn't it?
The only concern we have left is that whether the continuous flash lighting will eat into your iPhone's battery. Still, we will wait for this iPhone mod when it is released in September this year. Till then, watch a video of it in action.