Aircel launches GSM services in MP & Chhattisgarh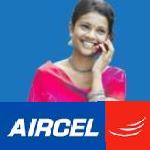 Aircel today announced the launch of its GSM mobile services in MP & Chhattisgarh. Aircel is now present in 19 telecom circles.

Mr. Gurdeep Singh, Chief Operating Officer, Aircel said, "We are proud to be here in MP & Chhattisgarh and present to our customers a National Brand with a strong local connect. We will be introducing products and services uniquely tailored to meet the special needs of our MP & Chattisgarh consumers. To reward high usage we have introduced attractive tariff plans for half the price in a simple manner, all local calls to any network are @ 1paise/ 2 seconds and all STD calls for the first 10,000secs are @ 1paise/ per second. The MP & Chhattisgarh launch augments the next phase of our Pan India roll-out."

Mr. Gurdeep Singh, further added, "We attribute our success to our core values of trustworthiness, simplicity, strong local connect and service that is value for money. We bring these same values to serve MP & Chhattisgarh. With mobile penetration of 40% in MP & Chattisgarh, there is a huge opportunity to serve our consumers."

Aircel is offering local calls at a tariff of 1paise/2seconds if one recharges with STV45, STV85 or STV125 which are valid for 30, 60 and 90 days respectively.this can be availed in three product sizes, @Re.45/30days. The Aircel offer is bundled with free local SMS – 50 SMS, 150 SMS & 300 SMS, respectively. These Free SMSes are valid for 30 days

Also, to facilitate the large migrant population, Aircel offers free incoming roaming benefits for customers travelling to neighboring states of UP, Maharashtra, while roaming on Aircel network for a period of 90 days.

To address a significant population that has a strong base in Gulf, US and Canada, Aircel provides an attractive ISD package for USA/Canada @ Re 1.50 per minute and to UAE, Saudi, Kuwait, Bahrain, and Qatar @ Rs 6.25 per minute.