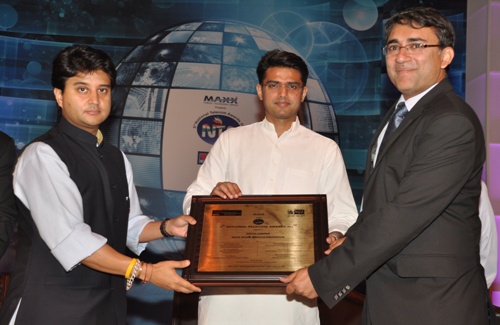 Telecom Company, Aircel has been honoured with the CMAI 5th National Telecom Award under the category of 'Innovation in VAS' for its 'Facebook Voice Update' service. Aircel launched this service enabling people to connect to Facebook in their own voice without the need of internet access on their mobile phones.
The product is easy-to-use – for instance, to broadcast a message, simply dial a short code to record your voice message, and post it as your status update on Facebook. Your friends will then receive an SMS alert about your new status update, to which they can reply with their own voice updates on Aircel.
Mr. Gurdeep Singh, COO, Aircel said, "At Aircel it is our constant endeavor to Innovate and bring the best to the consumer which enables the consumer to better his lifestyle and live SMART. Convergence is the way forward as it opens a world of possibilities. Facebook Voice Updates on Aircel is a step in that direction which helps both the business community and the youth to connect efficiently, be it a celebration or an emergency. It is an honour indeed to be working with Facebook and making this possible for the very first time".