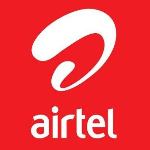 airtel today commercially launched its 3G services in National Capital Region spanning Delhi, Gurgaon, Faridabad and Noida. The operator has already launched its 3G services in Karnataka, Tamil Nadu and Rajasthan.
In a press event in Delhi, airtel announced that it has achieved the milestone figure of  Half a Million 3G customers across the country. 3G services of airtel will be available in all  13 circles, where airtel has 3G license, by March 2011.
airtel 3G will allow customers to enjoy a variety of exciting service offerings including Mobile TV, Video Calls, high-speed internet and Video capabilities on social networks. Enabling fast internet access on-the-go, airtel 3G dongles are also now available for laptop users. A wide range of LIVE and on-demand TV channels as well as shows are now available on airtel 3G Mobile TV at a price of Rs. 40 for 20 minutes per week. To subscribe, customers can use their mobile phones to visit the '3G Zone' on airtel LIVE, select Mobile TV, simply download and install the application, select their favourite TV content – and start viewing.
Update –
Airtel 3G Tariff Details :