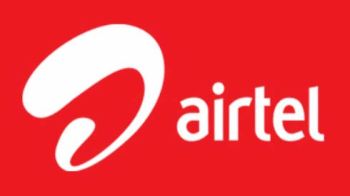 Bharti Airtel has officially launched its 3G services in Durgapur which also known as the Steel City of West Bengal. The services will include Video Calls, HD gaming, Mobile Comics Portal, Video Talkies and IPL live on Mobile TV.
Airtel 3G customers can receive unlimited comics from a wide collection of famous titles, including regional content at Rs.5/- . To subscribe, send '3G' to 54321. Upon receiving a WAP link for 3G Zone, you can select the comics link and you will be further directed to the comics section main page where you can accept the price subscription and can start reading your favorite comics, including regional content like Tinkle, Archies and Tales of Durga by Amar Chitra Katha.
Video Talkies allows customers to watch popular Bollywood and regional movies (including Bengali) in high quality. The movies are compressed into 15 minute capsules comprising of the best scenes and songs with background story narration. To subscribe, customers can send '3G' to 54321, receive a WAP link for Airtel 3G Zone, select Video Talkies and choose from a wide range of top films and regional language categories. The service is available for Rs. 25 (per view) and Rs. 15 per week for 1 movie on a subscription basis.
IPL fever is on and now Airtel customers can now watch IPL live matches through Mobile TV. This new service enables easy viewing of the ongoing cricket tournament by millions of eager viewers. Mobile TV also brings in other exciting viewing options suitable for the entire family.
 "We are extremely pleased to announce the launch of 3G in Bengal telecom circle at Durgapur. Recognized as India's eastern development centre, Durgapur is currently undergoing rapid growth across the areas of industrialization, IT, health and education. We are today delighted to announce the launch of Comics, Video Talkies and IPL on Mobile TV – thereby bringing in the complete power of 3G to our customers. Our innovative products are being enjoyed by over 2 million customers on Airtel 3G.  Today we welcome customers in Durgapur to join in and leverage Airtel's world class 3G network experience," said Raghunath Mandava, Operations Director – East, Mobile Services, Bharti Airtel at the launch.