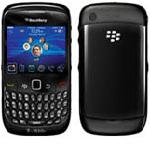 Airtel and Research In Motion, today launched the BlackBerry Curve 8520, a new addition to the BlackBerry Curve series of smartphones that brings ease-of-use to email, messaging, social networking, music and entertainment for people on the go. Offered at the price of Rs.15,990, the new BlackBerry Curve 8520 will be available nationally from Airtel's authorised outlets across India on August 7th.
The BlackBerry Curve 8520 introduces an innovative touch-sensitive trackpad, which makes scrolling and selection smooth and easy for a great navigation experience.It is also the first BlackBerry smartphone to feature dedicated media keys, which are smoothly integrated along the top of the handset giving customers an easy, convenient way to control their music and videos.
In addition to providing the industry's leading mobile solution for email, messaging (IM, SMS, MMS) and social networking and an easy-to-use, full-QWERTY keyboard for comfortable, accurate typing, the BlackBerry Curve 8520 comes with powerful multimedia features, useful applications to help users stay organized and productive, full HTML browsing and seamless Wi-Fi support.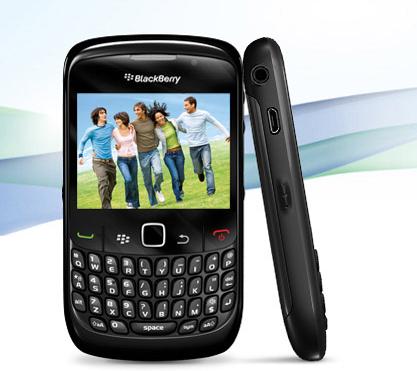 The BlackBerry Curve 8520 smartphone from Airtel measures 109 mm x 60 mm x 13.90 mm (L x W x D) and weighs only 106 grams (including battery). It comes packed with features including:
Advanced media player for music, pictures and videos, with dedicated media keys (Play / Pause / Mute, Back and Forward) conveniently integrated across the top of the smartphone for a seamless look, plus a 3.5 mm stereo headset jack and BlackBerry Media Sync, which makes it easy to quickly synch music from iTunes and Windows Media Player with the smartphone

Innovative trackpad for easy navigation, enables easy, touch-sensitive scrolling and depresses to make a selection

256MB Flash memory and a 512Mhz next generation processor for enhanced performance

Expandable memory via hot swappable microSD/SDHC memory card slot, supporting cards of up to 16 GB today and expected to support next generation 32GB cards when available

Easy mobile access to instant messaging and social networking services like Facebook, MySpace, Flickr, Windows Live Messenger and BlackBerr

y

Messenger

Bright, large (2.46" inch), high resolution color display (supports over 65,000 colors)

Digital camera with zoom and video recording (note: video recording requires microSD memory card, which may be sold separately)

Full HTML web browser with support for online streaming video (RTSP)

Built-in Wi-Fi (802.11 b/g)

Quad-band EDGE for global connectivity

Premium phone features including voice activated dialling and Bluetooth® (2.0) support for hands-free use with headsets, car kits, stereo headsets and other Bluetooth peripherals

BlackBerr

y

Internet Service support, which allows users to access up to 10 supported personal and corporate email accounts, including most popular ISP email accounts

BlackBerr

y

Enterprise Server support, which provides corporate customers with advanced security and IT administration features within IBM Lotus Domino, Microsoft Exchange and Novell GroupWise environments

Rechargeable/removable 1150 mAhr battery for up to 4.5 hours of talk time and 17 days of standby time

Airtel customers can sms 'BB' to 543210 to register to purchase the BlackBerry Curve 8520 and to get more information about the plans offered with the smartphone.