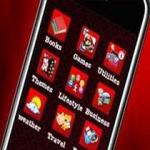 Airtel had recently launched their App Store in India labeled 'Airtel App Central' that works across various mobile platforms. The company has just announced that the store has crossed 4 months and seen over 13 million downloads since its inception. Currently Airtel App Central boasts of over 71,000 Apps in 25 categories & according to the company its the largest App Store in India. It supports over 780 different handsets from various manufacturers irrespective of the operating system.
Airtel supplied us with a Airtel Live GPRS enabled Nokia E63 for our testing & this is what we found:
Easy to Use: Ease of use is vital to an App Store's growth & Airtel App Central is fairly easy to use, even for a first time user. In our testing, the apps downloaded seamlessly over GPRS & we were up & running with using the Apps in no time!
Plenty of Free Apps: If you do not prefer in paying for apps, then you need not worry. There are plenty of free apps available to download in Airtel App Central.
Operator Billing for Paid Apps: This is the biggest differentiating factor between an App Store available from your handset manufacturer and one offered by a mobile operator such as Airtel. While making a payment in a handset manufacturer's App Store, you need to use your credit card & fill various forms; whereas in an operator App Store such as Airtel App Central, all you need to do is click to download the app & the charges for the app will be added to your monthly mobile bill or deducted from your prepaid account balance.
Protection for purchased apps: Once an app is purchased, it can be used on the phone without any further cost, unless it's a subscription-based service. For a subscription-based service, the price would be deducted when the subscription expires. In case the app gets deleted or doesn't install correctly, the user is entitled to download the app again without paying for it again.
Apps for Feature Phones : There are plenty of java based apps for feature phones, so if you do not have a smart phone, you can still enjoy the hundreds of java based apps for your feature phone. If your phone does not support a particular app, it will not be displayed to you. Though in our testing we were greeted with a couple of apps which were incompatible with our phone, but upon clicking the 'Download' button it promptly informed us that the app was not compatible.
The concept of an operator App Store is suitable for the Indian environment where users still have apprehensions of using a credit card online. So if you are an Airtel subscriber simply visit Airtel App Central through Airtel Live & start downloading your favorite apps!