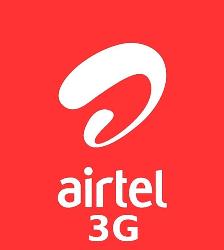 Bharti Airtel has commenced the rollout of Airtel 3G services in the North-East Circle comprising of six States. Airtel 3G services will deliver a host of unique capabilities such as fast mobile internet access, Mobile TV, video calls, social networking on-the-go, video streaming and high definition gaming.
"Having successfully launched Airtel 3G services in 50 plus towns across India, we today have over 3 million customers that are enjoying the Airtel 3G advantage. As we extend the promise of Airtel 3G services to North-East India, we invite our mobile customers in the region to leverage the power of high speed internet and a host of innovative application capabilities their mobile devices – anywhere, anytime. We believe that Airtel 3G will lead the data and internet revolution in North East India, bringing our 20 lakh plus customers in this Circle closer to an all new world of possibilities", said Mr. Raghunath Mandava, Operations Director – East, Mobile Services, Bharti Airtel.
All these services can be enjoyed seamlessly as Airtel provides its customers with timely updates and alerts on their data usage – helping them control their expenditure on 3G and avoid 'bill shock'. The company has also introduced a first of its kind 'internet usage calculator' available online to help customers analyse their current internet data usage and choose an Airtel 3G plan accordingly.
Airtel's 3G or Third Generation services are already in key cities across India including Bengaluru, Delhi, Chennai, Hyderabad and Jaipur. Airtel successfully bid for 3G spectrum in 13 telecom circles across India and is rolling out state-of-the-art networks in these geographies.
To know more or join Airtel 3G services – customers can visit http://www.airtel.in/Airtel3G/ or call 12134 (tollfree) or SMS '3G HELP' to 121.