Airtel doubles speed for Broadband customers at no extra cost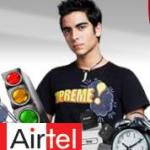 Airtel has upgraded broadband speeds of all its existing customers (on 64, 128, 256 Kbps) to a minimum of 512 Kbps. Further, customers currently on 512 Kbps plans and 1mbps plans will have their speeds doubled to 1Mbps and 2Mbps respectively. The upgrades come at no extra cost to existing customers and will be completed by June 2010 pan India. Airtel also announced the launch of 'Impatience Plans'  which offers 4 Mbps speed plans at Rs. 899/month. .

The Impatience Plans will be available in Delhi, Noida, Gurgaon, Mumbai, Chennai and Bangalore. As part of the Impatience Plan offerings, customers can either avail an Unlimited Data Transfer Plan OR opt for a Continous Hi Speed Plan-details as below.
Plan Name
Impatience 899
Impatience 1099
Impatience 1399
Impatience 1799

Speed

4 Mbps

4 Mbps

4 Mbps

4 Mbps

Rental (Rs.)

899

1099

1399

1799

High Speed Download (in GB)

6

12

25

50

Option 1: Unlimited Data Transfer Plan

Post Hi Speed download continue browsing @ 256 Kbps

Option 2: Continuous High Speed Plan

Continue at 4 Mbps @ 10 paise/MB per additional MB (Post High Speed download)

Free Bundled

Parallel Ringing

Parallel Ringing

Parallel Ringing

Parallel Ringing

VAS

Airtelmail

Airtelmail

Airtelmail

Airtelmail

Website Builder

Website Builder

Website Builder

PC Secure

PC Secure

PC Secure

Online Storage

Online Storage

Unlimited Gaming

Unlimited Gaming