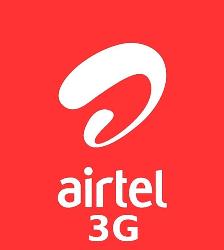 Airtel expanded its 3G services in the North-East circle by announcing the launch of Airtel 3G services in Assam's largest city – Guwahati.
Airtel also announced the availability of latest Assamese movie trailers as well as music videos on Airtel Video Talkies. Using Airtel 3G services, customers in the state will now be able to enjoy capsules of a wide range of regional movies on their mobile phones at never experienced before speeds. Trailers of various Assamese movies including Mon, Kadambari, Maharathi, Hiya Diya Niya, Rangdhali and Asin Sinaki are already available on Video Talkies for Airtel 3G customers to enjoy. Customers in Assam can also view music videos from popular albums Jaan and Priyatama. Video preview of many other exciting Assamese movie titles (such as Pole Pole Ure Mon, Jetuka Pator Dore, Jetukar Misa Rang, You Are Not My Julie and Jaanmoni) as well as latest music albums will also be released on Airtel Video Talkies in the coming months.
"Having successfully launched Airtel 3G services in 50 plus towns across India, we today have over 3 million customers that are enjoying the Airtel 3G advantage. As we extend the promise of Airtel 3G services to Assam, we invite our mobile customers in the region to experience the power of high speed internet and enjoy a host of innovative application capabilities from their mobile devices – anywhere, anytime. We believe that Airtel 3G will lead the data and internet revolution in Assam, bringing our customers in the state closer to an all new world of possibilities", said Mr. George Mathen, COO – Assam and North East, Mobile Services, Bharti Airtel.
To know more or join Airtel 3G services – customers can visit http://www.airtel.in/Airtel3G/ or call 12134 (tollfree) or SMS '3G HELP' to 121.