Airtel launches 4G trials in Visakhapatnam
While Airtel has been rolling out its 4G services in the various parts of the country, the company has now begun 4G trials in Visakhapatnam.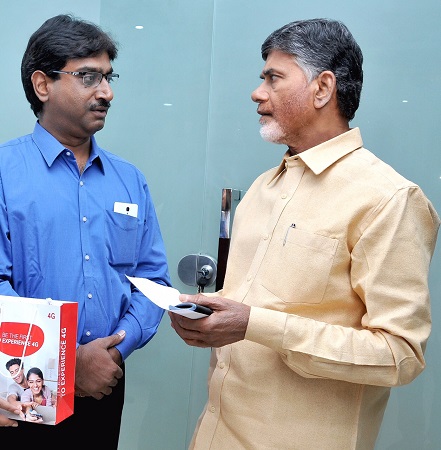 Bharti Airtel has announced the launch of 4G trials in Visakhapatnam in Andhra Pradesh exclusively for its existing customers, thus making it the first operator to launch the 4G LTE services in the state. Existing customers can now avail of a complimentary upgrade to Airtel 4G at 3G prices. The CEO of Airtel – AP met Mr. Chandrababu Naidu, the CM of AP and invited him to use Airtel 4G services which is a step towards the state's vision of a "Smart City".
Speaking about the 4G trials, Venkatesh Vijayraghavan, CEO – Andhra Pradesh and Telangana, Bharti Airtel (India), said, "We want our existing customers to be the first ones to enjoy the Airtel 4G experience and are offering them a free upgrade to Airtel 4G at the same price as 3G. We look forward to our customers' valuable feedback towards delivering a truly world-class 4G experience for customers in both these cities."