In an attempt to provide better and more enticing pay per use services, Bharti Airtel in association with Opera Software launched the 'Opera Web Pass' for its Indian customers.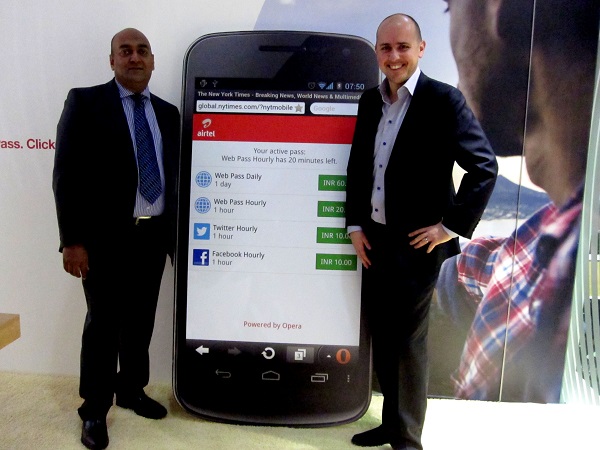 The Opera Web Pass is a simple pay-as-you-go service which can be availed by Airtel mobile users and it allows users to purchase from a range of time-based user-centric packages to suit their internet access needs.
The plans are formulated keeping in mind the customer requirements in India. A customer can purchase an hourly data plan by paying a small amount to avail one-hour subscription of mobile internet services. Also the customer can avail unlimited data usage by paying a flat fee for a 24-hour subscription. Besides this, there is a weekend subscription pack for those who browse the internet during weekends.
Airtel users will be able to choose from four Web Pass packs which are as follows:
Web Pass Daily: Rs.60
Web Pass Hourly: Rs. 20
Twitter Hourly: Rs.10
Facebook Hourly: Rs.10
PS: No details on the weekend plans are available as of yet!
To manage the Opera Web Pass, the user has to click Opera Web Pass in the Speed dial start page and select the suitable plan from a list of web pass subscriptions. Since this is charged based on usage time, the plans provide more control over the costs. On expiry of the package a pop up informs about the additional charges that would be levied.