Airtel has partnered with Opera Software, creators of one of the biggest mobile browser, to offer a customized and co-branded version of Opera Mini internet browser for Airtel mobile customers. Airtel customers across countries including India, South Asia and Africa will now be able to take advantage of Opera Mini's unique proxy-server-based technology to compress data by up to 90% and decrease their data transfer costs.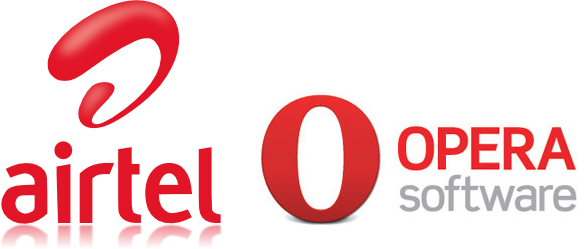 Designed for speed and ease of use, Opera Mini provides fast browsing on nearly any mobile phone. It is proven to make browsing up to nine times as fast as client-only mobile browsers on both 2/2.5G and 3G networks. With its small footprint and high level of usability, Opera Mini provides a consistent user experience across a broad range of handsets.
"We are excited to bring a superior browsing platform to Airtel mobile customers across India and South Asia by leveraging Opera Mini's tried-and-tested set of solutions. We are confident that this association will be instrumental in helping us deliver a truly customized, enhanced and optimized browsing experience for our data users", said K Srinivas, President – Consumer Business, Bharti Airtel.