Alcatel announces Blaze Duo Android Smartphone with Dual-SIM
Alcatel has announced a new affordable android smartphone called the Blaze Duo. The smartphone has dual-SIM and dual standby capabilities.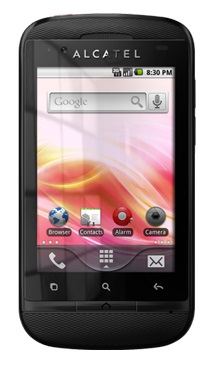 The company has launched two version of the Blaze Duo ie; OT-918N and OT-918D. The OT-918N uses 850MHz/2100MHz for its 3G connectivity, while the D version uses 900MHz/2100MHz.
The specs of the smartphone include Android 2.3 Gingerbread, 650MHz processor with 256MB RAM, a 3.2 inch LCD with HVGA resolution, a 3MP camera, A-GPS, Wi-Fi b/g/n, Bluetooth 3.0. The unique feature of the Alcatel Blaze Duo is the way it packs two SIM cards. Both the SIM cards go in the same slot, the first one goes face down and the second one goes face up.
The Blaze Duo OT-918N is available in the Philippines for 6000 Philippine pesos which is about $140/€105. That's pretty cheap and we presume that it might do well if the handset is launched in India. Would you go for it?