With the CES 2016 expo scheduled for later this week, Alcatel OneTouch has unveiled the Pixi 4 range of devices.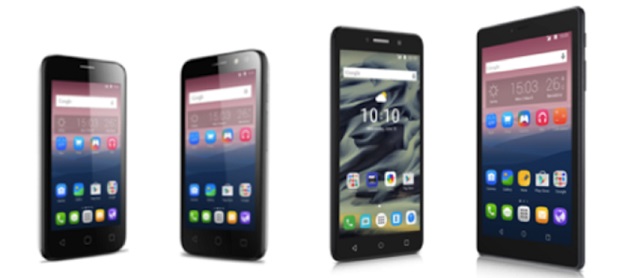 Alcatel OneTouch has announced the launch of the Pixi 4 range which includes a 3.5 inch, 4 inch and 6 inch smartphone and a 7 inch tablet. While the details of the devices are still not revealed, the company claims that they are premium entry level devices. It is said to offer the best feature set and design in the low-end segment.
The company has also unveiled the Alcatel One Touch Pixi 3 Windows tablet which has a slightly bigger 8 inch display and is powered by Windows 10 Mobile. Also present was the CareTime Children's Watch, with which parents can leave voice messages for their kids, or call them and restrict the numbers to which they can reach. All the devices would be on display at CES 2016 expo.