While OnePlus had recently confirmed that the flagship OnePlus One would be launched in India. Now the company has teased the launch in the country.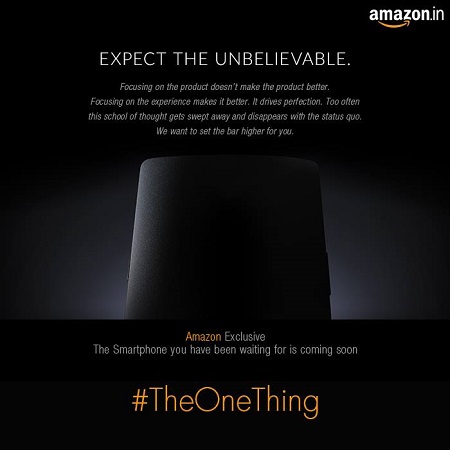 Amazon India has teased the launch of the much awaited OnePlus One in India. While the company has not specifically mentioned the handset, it did mention the hashtag TheOneThing which is indicative of the OnePlus One. Interestingly, Amazon has also mentioned that the launch would be an Amazon exclusive.
OnePlus had initially revealed that there would be India-specific invites which would be then fulfilled by a local partner. Now that Amazon is claiming to have an exclusive launch we are slightly confused about the mode of availability. However considering the teasers we can expect the launch to happen anytime soon in the next few days.