Android 4.0 ICS ported to the first Android phone, the HTC G1
The team at XDA-Developers have managed to run Google's latest Android offering the Ice Cream Sandwich.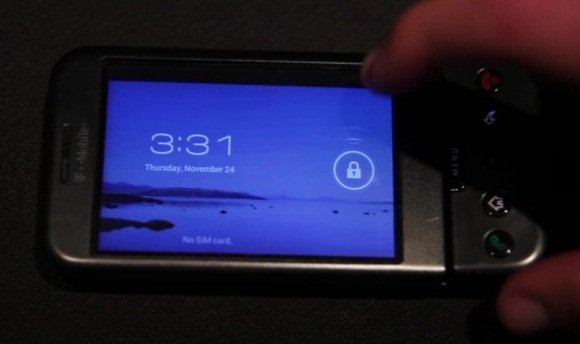 Now the port is not a 100% success but we can say that Android 4.0 runs on the device and seems to look brilliant

The features that are working include:
Touchscreen

Probably data connections

All Apps

ICS goodies
The features that don't work include:
Wifi

Bluetooth

Screen Rotation
The HTC G1 has a mere 256MB of RAM and runs on a 528MHz processor and it still managed to run the new OS. Sounds neat, but surely it isn't something that you can use. And please don't expect an update in the future for your HTC G1 because it WON'T get the new ICS update.
Check out the video below which shows the HTC G1 running Android 4.0 ICS: