Remember Google made an announcement related to Chromebooks at this year's Google I/O? Don't? Well, let us remind it to you. Google at I/O 2016 announced that Android apps and Google Play Store will be making their way to Chromebooks. It's not even been a month since Google made that announcement and a Chromebook has already received support for Android apps.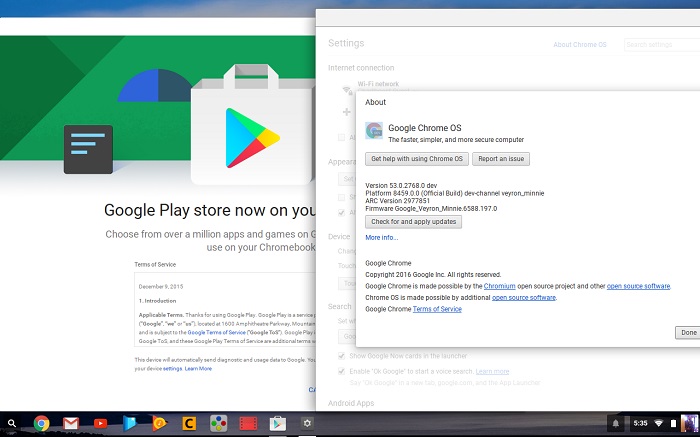 Google Play and Android app support was initially going to be rolled out to three Chromebooks – ASUS Chromebook Flip, the Acer Chromebook R 11 and the latest Chromebook Pixel earlier this month. However, as of now, only the ASUS Chromebook Flip seems to have received support for Android apps.
Reddit users have confirmed the roll out of support for Android apps on Chromebook Flip, however, those who own Chromebook R 11 and Chromebook Pixel are still waiting. Also, there are still some bugs and it will take time for the app developers to optimize their apps for Chromebooks. The Android apps are available on dev channel M53 so don't expect everything to run smoothly.
You can take a look at the list of supported Chromebooks here.