Android Honeycomb 3.1 Coming Soon [Leaks]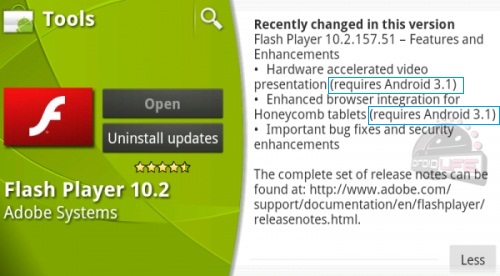 Rumours about the Android 3.1 update for tablets have been around for some time now. Well it seems that they just might be true. Adobe had recently released a version 10.2 update of their Flash Player for the Android platform. But it seems that the update brings us more information. The new features of the update say that it will bring enhanced browser integration for tablets and hardware accelerated video presentation which requires Android 3.1.
Google themselves haven't confirmed the 3.1 update, but it seems that Adobe has slipped and made the announcement before Google could even try. We believe that Google has plans to unveil the update during their I/O event in May. If Google do so, we shall provide you with the details, so stay tuned.