Android is the most used Mobile OS in the UK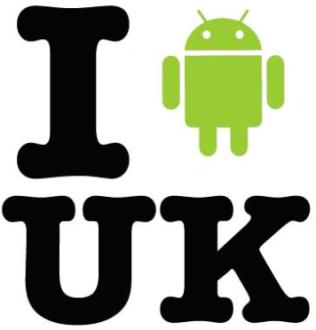 Google has established its Mobile Platform well, so well that it is the leading Mobile Platform almost everywhere. First it was Europe. Then, the US. Now, Android is taking over the British.  Android has a smart phone market share of 28% leaving behind the iOS which has a share of 26%. BlackBerry OS is also in the race with 14% and somewhere below is WP7.
The Carphone Warehouse, which is a major retail store in the UK, reported that Android sales have increased of up to 2,000% in the past year. More than four million British people over 18 years old own an Android – and it is popular with both young professionals and older people. The numbers fairly show the huge increase in the number of Android users and it is expected to go up.