The first Android N Developer Preview was released by Google in March, and now, the Developer Preview 4 of Android N is available. This looks like the last developer preview as Google will begin the roll out of Android N for consumers later this summer.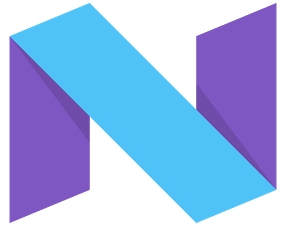 Google has also included the Android N final SDK along with Android N Developer Preview 4. The final SDK for Android N can be downloaded through SDK manager in Android Studio. You get everything you need to develop and test against the official APIs in the Android N platform. Talking about the fourth developer preview, the build number has now been updated to NPD56N.
Here's what is new in Android N Developer Preview 4:
Developer Preview 4 includes the final APIs for the upcoming Android N platform. The new API level is 24.
You can now publish apps that use API level 24 to Google Play, in alpha, beta, and production release channels.
The final API 24 SDK is provided along with Developer Preview 4 to be used with Android Studio 2.1.2 and higher. In addition, updated Developer Preview 4 system images have also been released for the emulator to help test your apps.
In previous versions of Android, an app activates with all of its locale resources loaded before locale negotiation begins. Starting in Android N DP4, the system negotiates resource locales individually for each resource object before the app activates.
The Launcher Shortcuts feature have been deferred to a later release of Android. The Launcher Shortcuts APIs have also been removed from Developer Preview 4.
The BLE Scanning behavior has been changed in DP4. The applications will be prevented from starting and stopping scans more than 5 times in 30 seconds. Long running scans will be converted into opportunistic scans.
The Multi-Window android:minimalHeight and android:minimalWidth attributes have been renamed to android:minHeight and android:minWidth.
Click here for more details about the Android N Developer Preview 4. The Android N Developer Preview 4 is available for Nexus 6, Nexus 5X, Nexus 6P, Nexus 9, and Pixel C devices, as well as General Mobile 4G [Android One].
You can get the Android N Developer Preview 4 image files from here and OTA files from here. We don't think that Google will release any more developer previews of Android N as they are planning to roll out the final version for consumers later this summer. Google also recently confirmed that the official name of Android N will be revealed in the next few weeks.
What do you think will be the final name of Android N? Any guesses?