Android and Windows Phone may soon get a kill switch
Misuse of stolen device has been a burning issue troubling both the handset makers as well as the law enforcement agencies. To make things simpler, Google And even Microsoft have revealed plans to add a kill switch for their platforms.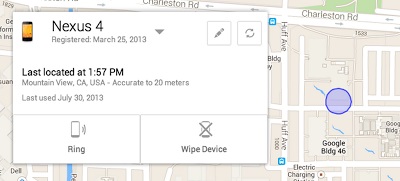 According to sources, Google has announced that it will add a kill switch for the Android OS starting from the next major build. Soon thereafter, Microsoft also joined in to announce a similar feature for the Windows Phone 8.1 platform. The kill switch would be an advanced factory reset protection solution that would make the handset unusable once triggered.
Should the kill switch be implemented, it would be practically useless for anyone to steal a smartphone (unless they are planning on dealing in smartphone parts). While Google has already launched the Android Device Manager, it is yet to reach the same level of solution as demonstrated by Apple with the Find my iPhone solution.