While the Angry Birds game is immensely popular on smartphones, the game maker has launched another version called Angry Birds Go, but this time a racing game.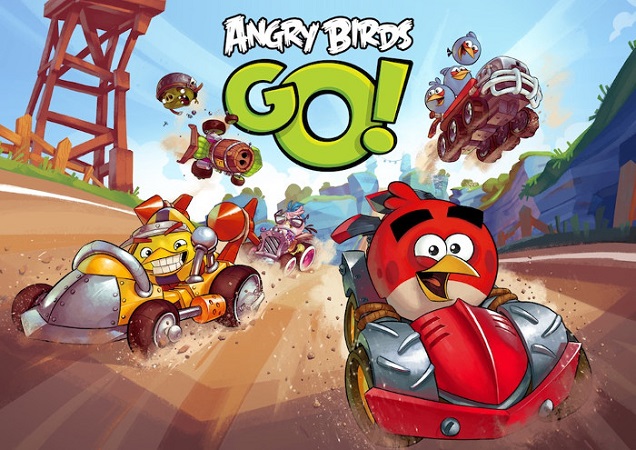 Rovio has launched the Angry Birds Go game on the Android, iOS, Windows Phone and even BlackBerry platform simultaneously. You can participate in the game as a bird or as a pig and there are various characters including Red, Chuck, Terence, Stella, King Pig, and Moustache Pig to choose from. There are various racetracks, stunt roads, air courses and off-road races to play, each with varying obstacles and challenges.
There are also special powers with each character which can help you gain an upper hand on your opponent. There are various modes including Race, Time Boom, Fruit Splat, Champion Chase and Mega Match. You can download the app for your smartphone from the Google Play store, Apple App Store, Windows Phone Store and BlackBerry Store.