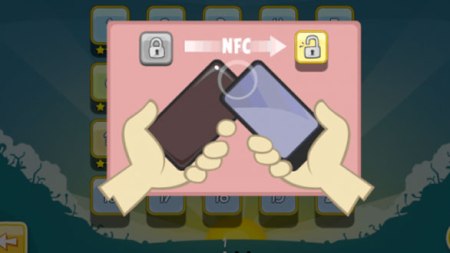 Love Angry Birds ? Well here is some more exciting news. Rovio is about to release yet another new level of the ever popular Angry Birds game. Angry Birds Magic will enable players to play 20 new levels, however there is a catch. Five of the levels are normal, but at that point the players need to find a friend with an NFC (Near Field Communication) enabled phone, as the remaining levels are linked with ones that can only be unlocked when players touch phones with someone else. Finding one friend will unlock five more levels. A second friend will unlock another five, and a third the remaining five.
Mikael Hed from Rovio said, "With Angry Birds Magic, friends can group together to combat the pig menace, in a new take on the game that so many people all over the world have fallen love with. This is an exclusive offering with the Nokia C7, a smartphone that really kicks off the NFC experience for developers. In time, the communal power of users with Angry Birds Magic could prove even stronger than the Mighty Eagle."
Checkout the Video
So let's get those pigs with a help from your friends !