The next instalment of Angry Birds is now officially released and is hitting app stores. Angry Birds Space is a whole new adventure for all you bird slinging lovers as it takes you into a whole new dimension of slaying the pigs with our power packed birds.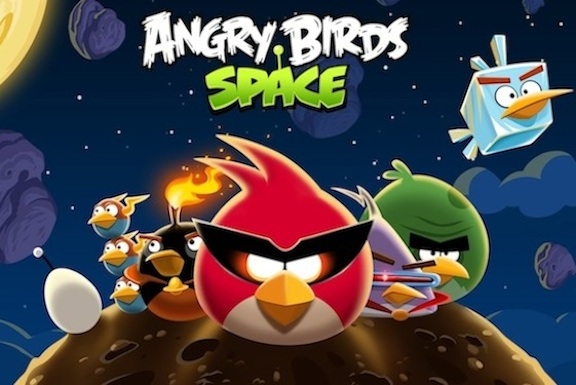 "After a giant claw kidnaps their eggs, the Angry Birds chase it into a wormhole and find themselves floating in a strange new galaxy – surrounded by space pigs! Luckily the Angry Birds have super powers of their own…
Angry Birds Space features 60 interstellar levels on planets and in zero gravity, resulting in spectacular gameplay ranging from slow-motion puzzles to lightspeed destruction. With regular free updates, new in-app purchases, brand new birds, brand new superpowers, and a whole galaxy to explore, the sky is no longer the limit!"
The game is currently available for the iPhone, iPod touch and iPad over here at $0.99 and an HD version for the iPad over here at $2.99. For Android head over here. We'll post the Symbian link as soon as it hits the store.
Samsung Galaxy users will get an additional 'Danger Zone' that has been included in the latest version. The Danger Zone includes a special package of 30 challenging levels (normally available as an in-app purchase) and is available free to all Samsung Galaxy users from Samsung Apps store and the Android Market for the next 3 months. This exclusive offer will be available starting today with the launch of the Angry Birds Space.