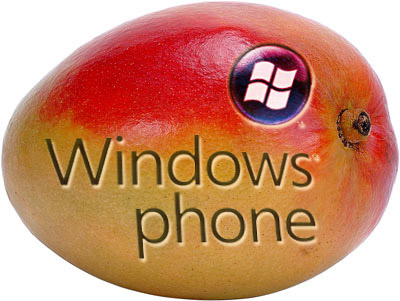 Microsoft is steadily making good progress of launching Windows Phone Mango. There has been some pleasing development for the platform. The App Hub has been updated and now it offers much more features to developers and is also available in 19 new countries.
The new features of the App Hub include:
Geographic expansion:
19 new consumer markets: Developers can now publish their apps to consumers in 19 new countries, in addition to the 16 that Marketplace already supports. The 19 new markets include Brazil, Chile, Colombia, Czech Republic, Denmark, Finland, Greece, Hungary, India, Japan, Netherlands, Norway, Poland, Portugal, Russia, South Africa, South Korea, Sweden and Taiwan.

7 new developer markets: Also developers from 7 new markets can register in App Hub and submit apps. The 7 new developer markets enabled include: Chile, Colombia, Czech Republic, Hungary, Israel, South Africa and South Korea.

In a couple of months (early fall 2011), developers will also be able to register from China. Microsoft will also expand the registration support already available in India.

App Hub localization: App Hub is now localized for Korean and Simplified Chinese in addition to English and Japanese.

Updated price tiers: Periodically (such as with the addition of new markets) Microsoft will modify price tiers on a country-by-country basis to adjust for fluctuations in global currency exchange rates. The goal is to maintain consistent application pricing (net of applicable taxes) across markets.

Upcoming mobile in-app advertising market expansion: The international availability of Microsoft pubCenter remains a priority so developers can receive mobile in-app advertising revenue in their local currency. To this end, Microsoft Advertising pubCenter will support Windows Phone 7 app developers in the following 18 countries by the end of 2011: Australia, Belgium, Canada, Denmark, Finland, France, Germany, Hong Kong, India, Italy, Japan, Mexico, Netherlands, Norway, Spain, Sweden, Switzerland and the United Kingdom.
New private distribution options: Developers can now choose to distribute apps privately to users using two new options: beta and/or targeted distribution. Apps distributed through these private distribution methods can only be downloaded by users using a deep-link and the apps cannot be discovered via browsing or searching in Marketplace.
Beta Distribution: Enables developers to distribute pre-certified applications to a group of up to 100 access controlled beta testers for up to 90 days. This distribution method gives you the opportunity to test apps with a hand-picked set of beta testers more quickly and a

Targeted Distribution: Enables you to distribute applications through Marketplace in a hidden state, where they are not discoverable via browsing or searching Marketplace. To enable targeted users to access your hidden app you simply share the deep-link to the app with the users you want to have access via e-mail, text or other mechanism. Unlike beta distribution, you may distribute your app to as many users as desired and publish publicly in Marketplace at any time.
Enhanced application management: For Mango, lots of improvements, big and small, to App Hub to give you better account management tools, a streamlined application submission process and enhanced reporting capabilities.
Better application management: By selecting 'Edit catalogue details' on the app 'Lifecycle' tab you can now change the app metadata without submitting your app for re-certification, thus reducing the time to update and publish new information.

Enhanced developer dashboard: Now from a single location, when you sign-in you can quickly see all top app performance metrics, payout status, distribution reporting and all available ratings & reviews on your app(s) on a per language basis.

More detailed reporting: You are now able to select between 'Summary' and 'Detail' views of all reports and export them in an Excel-compatible format for offline data handling and analysis.

New 'Crash Count' report: App Hub now enables you to retrieve data on crash counts and stack traces for each of your apps to use in debugging publisher updates faster.

Streamlined application submission process: Developers no longer need to upload artwork files one-by-one. By clicking the 'Browse' button, developers can bulk select upload multiple artwork files all at once during the app submission process. The App Hub will automatically detect the image sizes of all artwork and place them in the correct artwork locations for developers to edit or delete before final app submission.

New App Categories: To make discoverability of apps easier, 3 new top level categories (education, kids & family and government & politics) and several new sub categories have been added. In addition, during the app submission process, developers can now select categories and sub-categories for all languages.