App of the Week: Zemna AppList Backup for Android
So you lost your Android handset, did a factory reset, or just plan to get a new one as an upgrade. But what about your apps installed on your previous handset? Afraid that you won't remember the apps that you installed?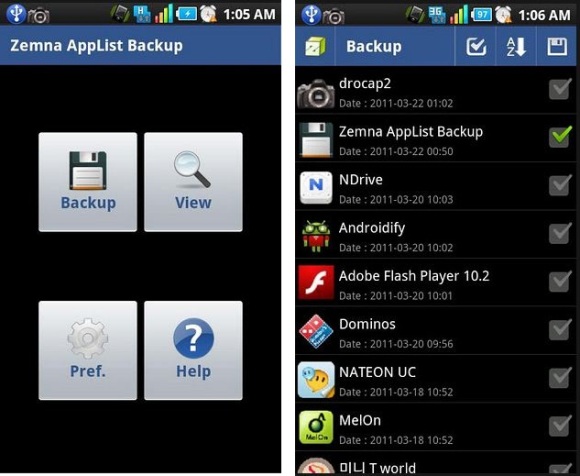 Well, try the Zemna AppList Backup app for Android devices. It's a very simple solution to backup your Android apps into a list which you can later use to recover in case you change your handset or lose any data.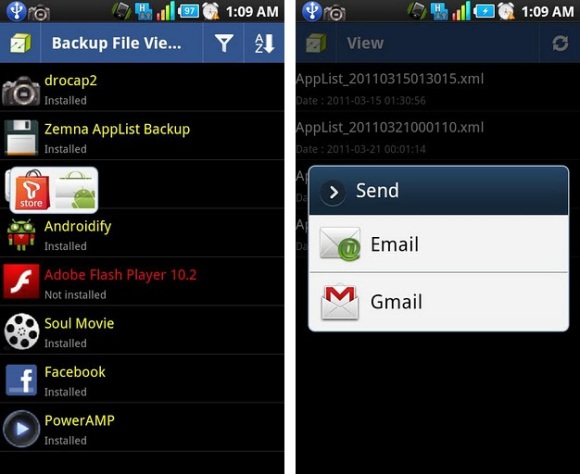 Just press backup, and all your installed apps are saved into a single XML file with direct Android Market links. When you open the backed up XML file, you get the list of all your apps with a direct market link of the app which you can use to re-install the app on your device. The app also allows you to save this XML file by directly sending it via Bluetooth or Email.
It's a very convenient way to backup your apps in case you don't want to backup the entire app with your confidential data.
You can download the Zemna AppList Backup app for your Android device over here.