Apple has ordered 10 million iPad Minis from suppliers this quarter: WSJ
We are back with some rumours related to the much-rumoured Apple iPad Mini. Though the existence of the 7.85 inch tablet from Apple is still under doubt, WSJ is saying that Apple has placed an order with its suppliers for more than 10 million units for the fourth quarter.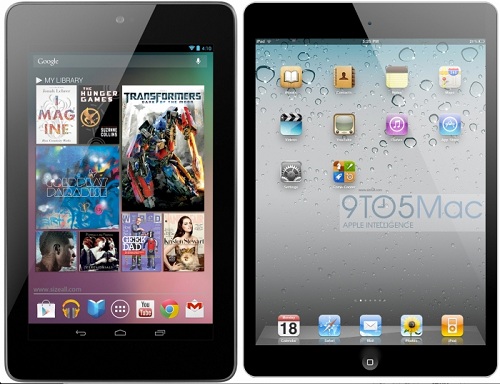 Earlier it was rumoured that the production of the iPad Mini has already started and would be out soon.

The iPad Mini has been the talk of the town since many months now but except for the iPad Mini cases or a dummy which is easily available in China, nothing concrete has leaked out yet.

The over 10 million units of iPad Mini are indeed a huge number which is almost double of that Amazon ordered for its Kindle Fire. There have been speculations that the iPad Mini production was hitting a low as there were some manufacturing issues.

In the last quarter, Apple sold 17 million iPad and with the Mini version the numbers for the fourth quarter are sure to skyrocket. It was also rumoured that Apple will be sending out invites for the iPad Mini launch event on October 10 so that gives us 2 more days until we find out more from Apple.