Apple has just introduced the next major release of iOS, the iOS 8 and the next OS X update but that's not all. Apple has made a slew of other announcements. The company announced iCloud Drive to take on the likes of DropBox and Google Drive.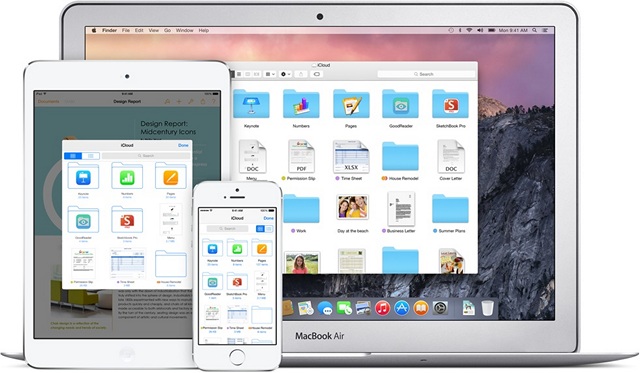 The iCloud Drive is similar to Dropbox and it uses a file system for storing all your files in the cloud. The new iCloud Drive will be able to sync your files across OS X, iOS and even Windows. All the files stored by various apps will be synced across devices under a common folder. Any changes you make to a file or a document will be synced across devices in real time.
Accessing these files on a Mac is pretty easy but iOS does not yet have an app for iCloud Drive. You can access your files saved in the iCloud Drive through apps in iOS, which use iCloud Drive.
Apple has also reduced prices of the storage options to bring it on par with the competition. You can now get 20 GB storage for $0.99 per month, 200 GB for $3.99. Apple is yet to determine prices for heavy storage options up to 1 TB. Users will get 5 GB of free iCloud storage with an iCloud account.