Seems like Apple isn't going to rest this year but instead keep coming with important upgrades to their devices. Considering the competition being faced, this might be just necessary. This has triggered a series of rumours about the plans of the company.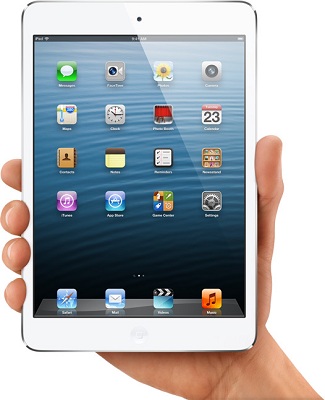 According to Jeremy Horwitz of the iLounge, the second-gen iPad mini will be officially released in October this year. The Retina display, which is Apple's most talked about feature, may be present on this device.
The new iPad mini, which is also code named J85, may not have major spec differences from the first gen iPad mini which was released last November. The fifth generation iPad may also be released along with iPad mini. Codenamed as J72, not many details were available about the device.
 
The rumours also have some info about the next iPhone, the 5S. The smartphone is expected to have a 13 megapixel Sony camera sensor. Like the previous iPhone release, the 5S also may not feature any new attractions but just minor upgrades. While we had earlier heard rumours of a plastic body iPhone 5S, the same haven't been positively confirmed as yet.
 
So all the people planning to buy Apple products might as well just wait a little longer to see what Apple has got lined up.