Apple has finally given in to the philosophy that the smartphone market had chosen, ever since the first Samsung Galaxy Note. But, Apple wouldn't be Apple if it didn't do things differently. It has not just increased the size of its iPhone upgrade – the 4.7-inch iPhone 6, but also brought in something for people who still want something bigger – the 5.5-inch iPhone 6 Plus. This is Apple venturing into the typical Samsung Galaxy Note territory – and the results are, well, surprising to say the least.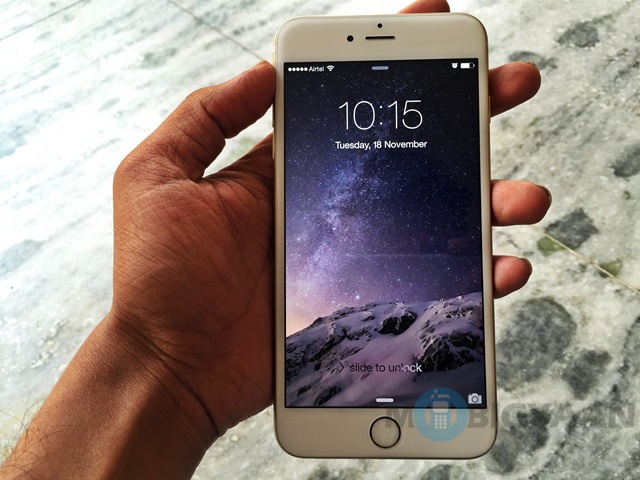 Apple has been kind of forced to divert from Steve Jobs' vision of phones that easily fit in your palm. With phones such as OnePlus One, Nexus 6 and Moto X going big, there wasn't any alternative left for Apple but to join their league. While the iPhone 6 was something expected after the game-changing size upgrade that the iPhone 5 got, the iPhone 6 Plus was like a rabbit out of the hat. The iPhone 6 Plus is mostly the same as the iPhone 6, just that it comes in a bigger package.
Apple's change of heart comes from looking at how the phablet market has become mainstream in the recent past. Apple could not stay away from, well, biting into the juicy apple that the phablet market is. But, the increase in size doesn't mean that Apple hasn't clearly thought it out. The Apple iPhone 6 Plus is still something apart from the rest. It is a sleek phone offering Apple's trademark quality, hardware and interface. The increase in size doesn't mean that there is increase in bulk.
I have already revealed some things about the iPhone 6 Plus. Here's a more detailed look at the phone.
Apple iPhone 6 Plus specs:
5.5 inch display
1920 x 1080 pixels resolution
2 GHz dual core Apple A8 processor
1 GB RAM
16/64/128 GB internal memory
8 MP primary camera
2 MP front facing camera
Apple iOS 8.1
2915 mAh battery
Hardware

External hardware is the biggest point of difference between the iPhone 6 and iPhone 6 Plus. It, too, has a totally different form factor than previous iPhones. It has soft rounded edges and a 7.1mm thickness that sets it apart from many other big phones.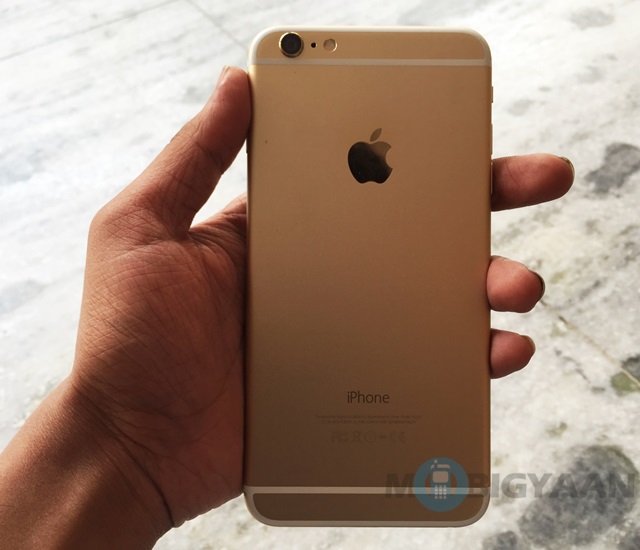 Apple iPhone 6 Plus is made entirely of Aluminum if you discount the glass screen. This unibody build fares well for the 6 Plus, even more than iPhone 6. The Apple iPhone 6 Plus is a little different from the iPhone 6 in this context, since it does not have a front entirely covered by tapering glass. Its display is covered by a thinner layer of glass, just like your average phablet.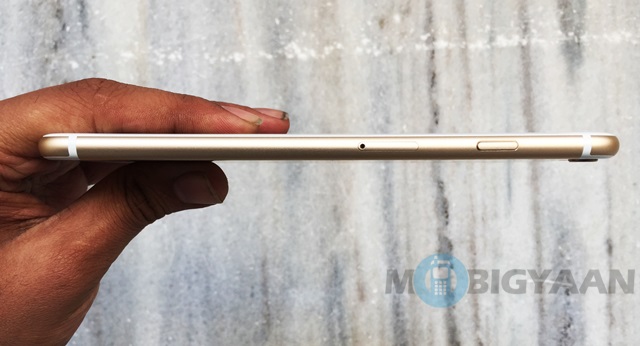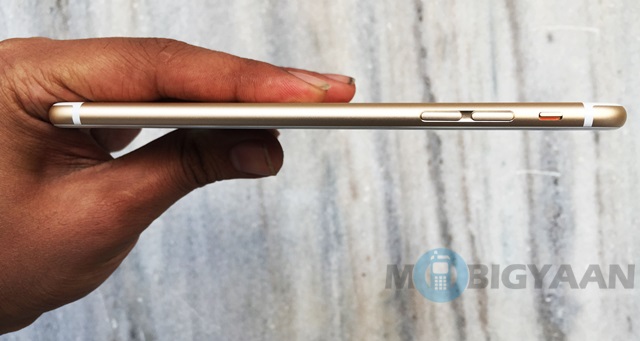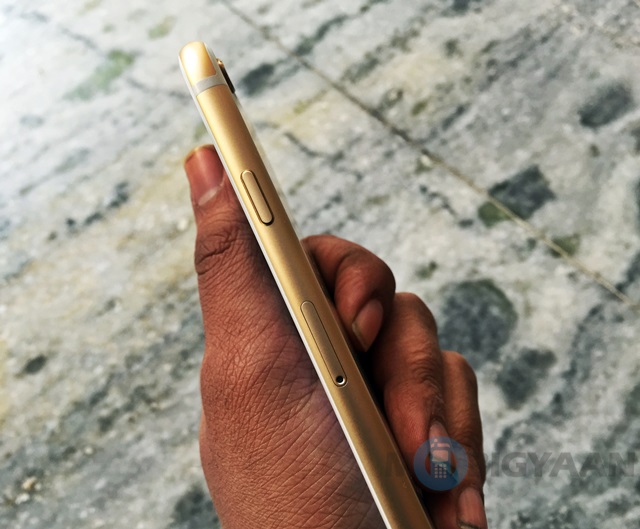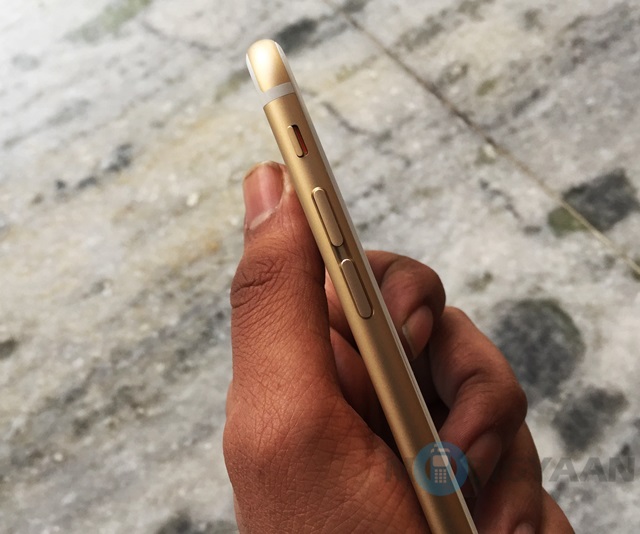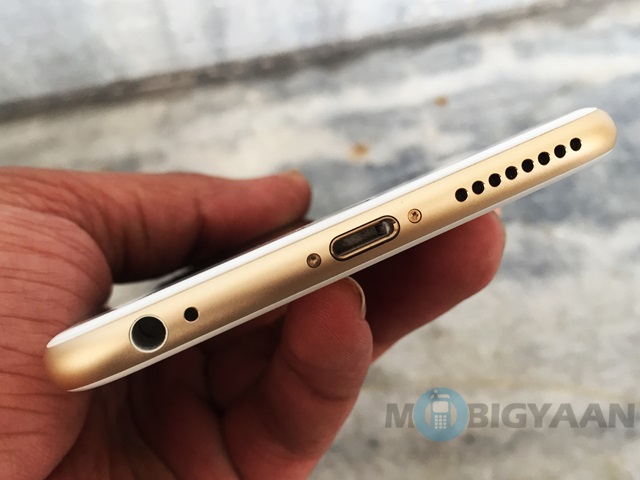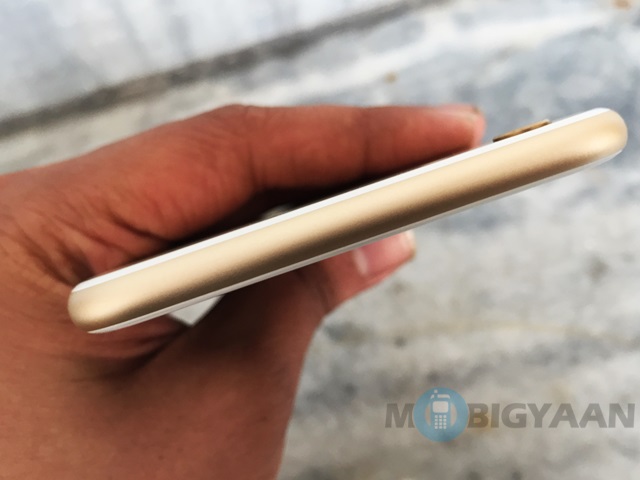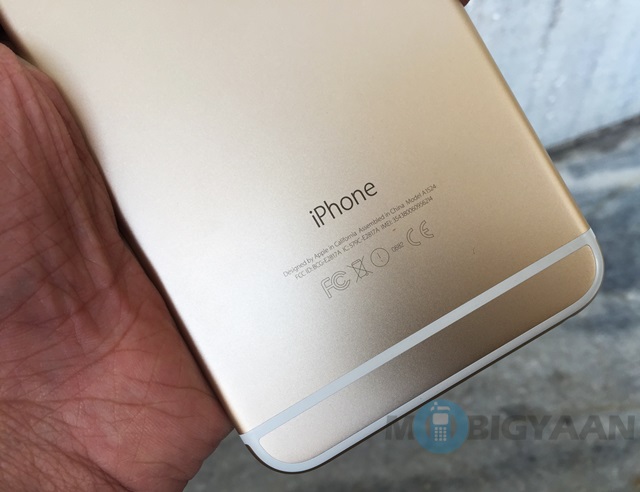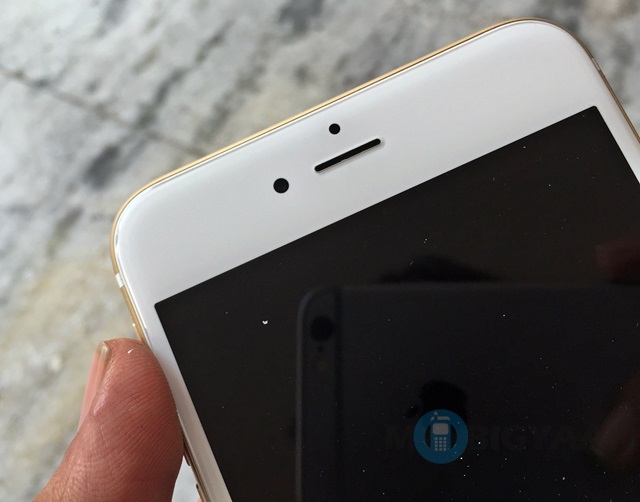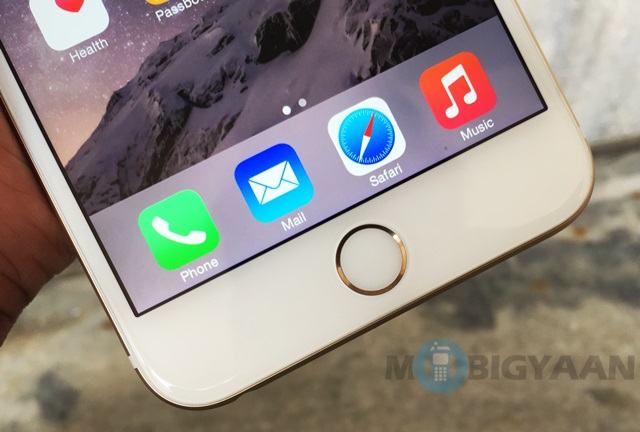 While there are thinner phones available in the market, the Apple iPhone 6 Plus does feel a tad different. The thing is that the iPhone 6 Plus is constructed in such a way, that it is easy to hold and carry, in fact, much more than any other big phone.
That being said, you will either like the iPhone 6 Plus or you will not. But, if you like big phones, the 6 Plus will definitely rock your boat. If not, it will take some time to wrap your mind and fingers along the device.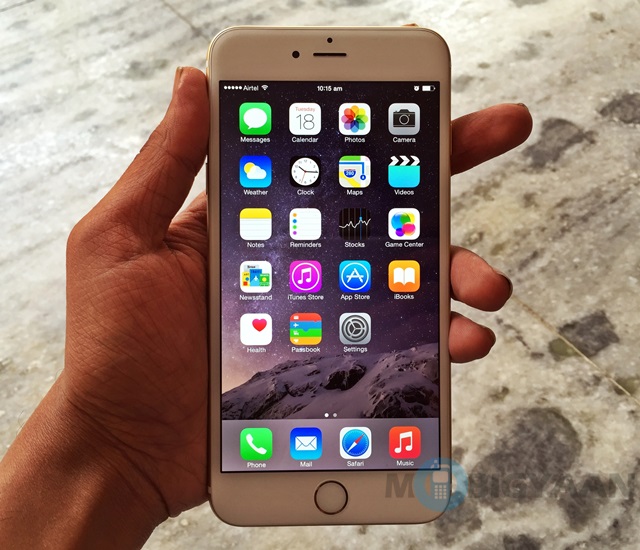 The Apple iPhone 6 Plus, just like the iPhone 6 comes with a 'Retina HD' display. Apple has upgraded the iPhone 6 Plus display according to its size – it now comes with a 1920 x 1080p display with 401ppi display density.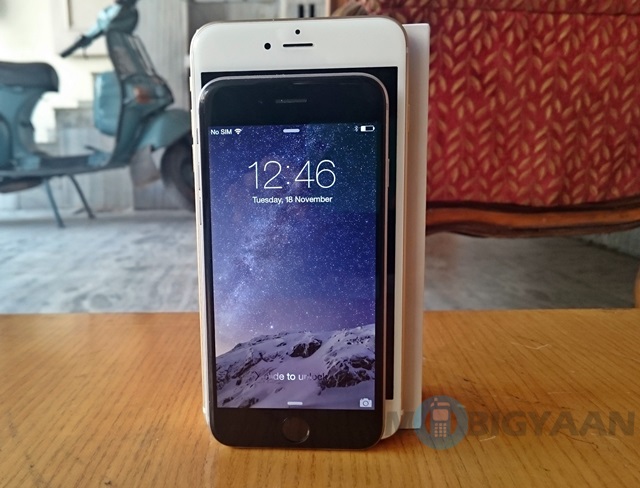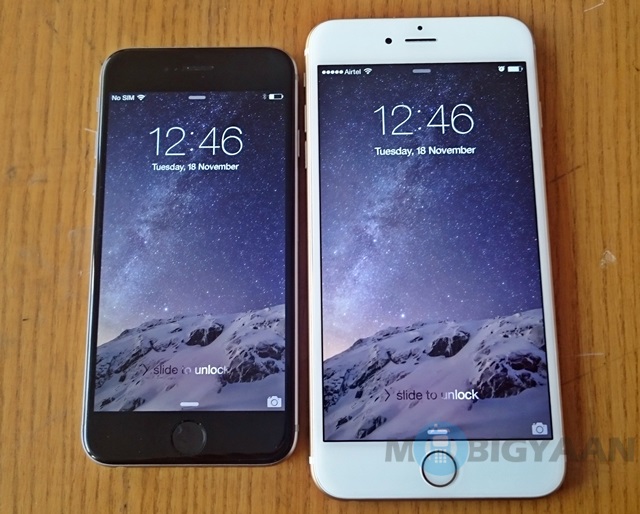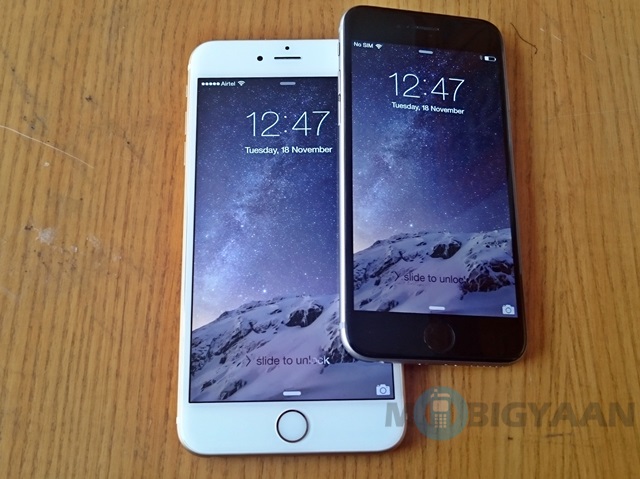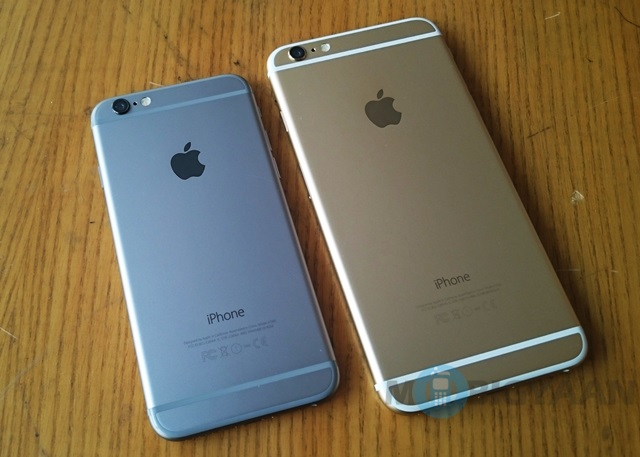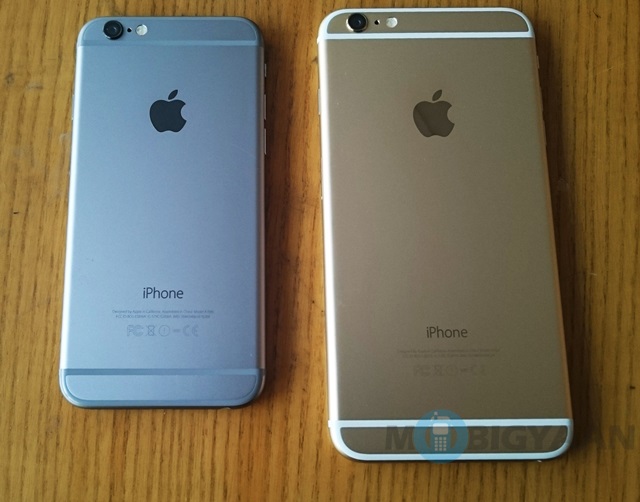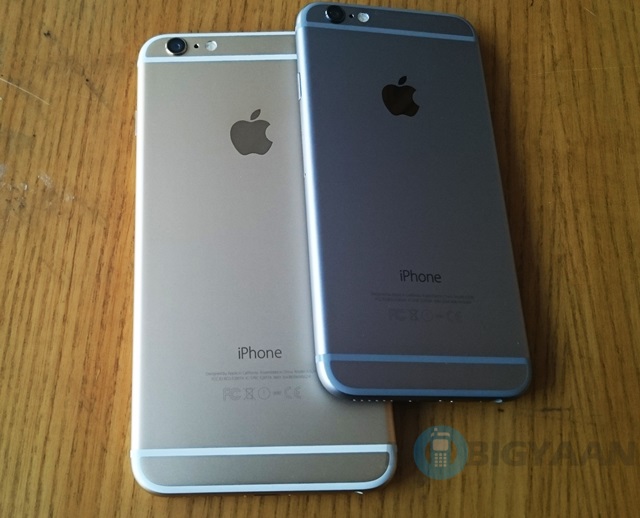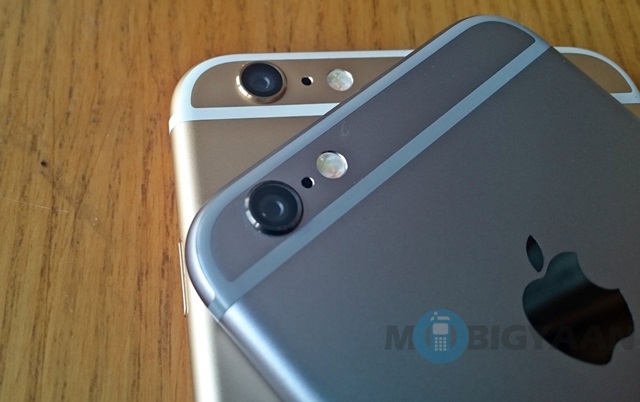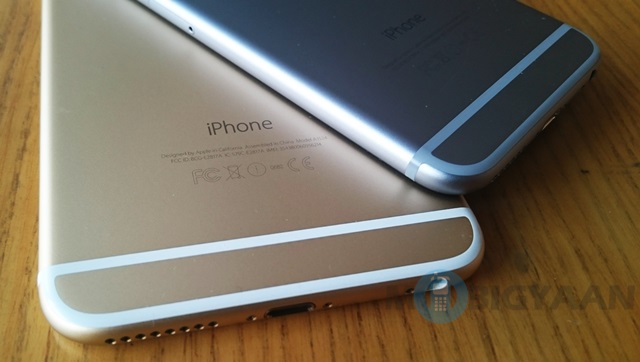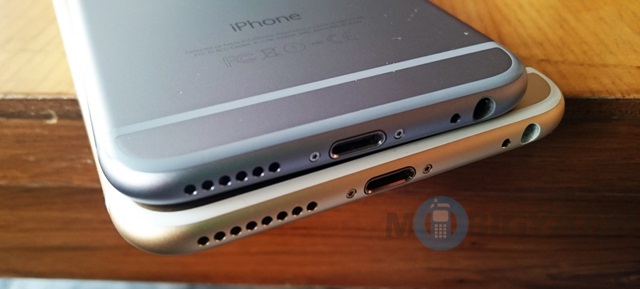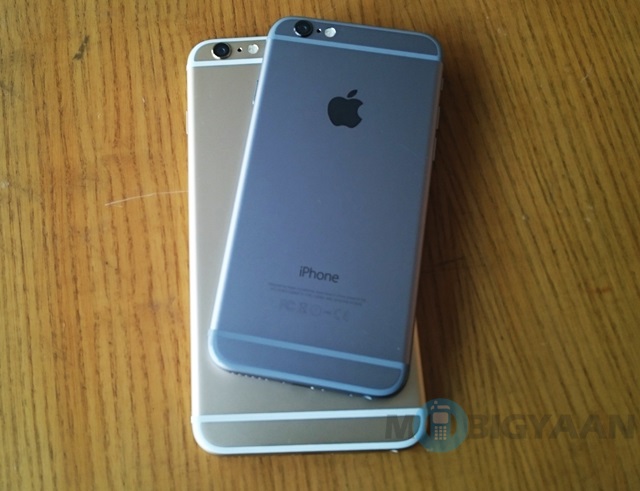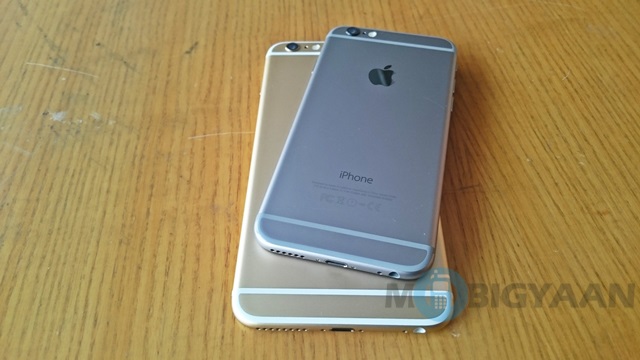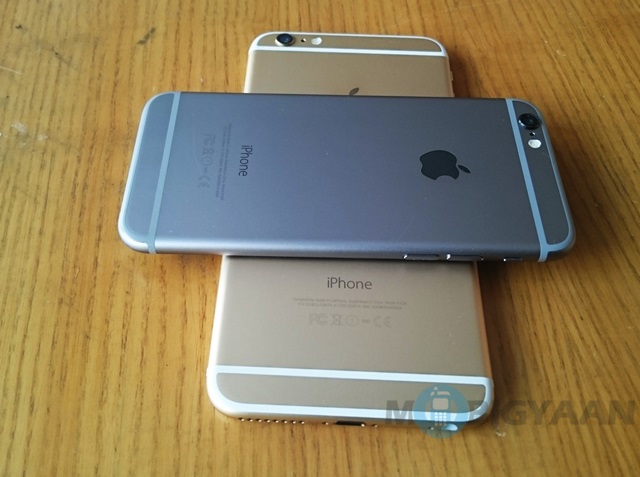 Both phones, placed side-by-side will give you a better view of the size.
The one concern that I have, though, is that the phone is a little scratchy and with a scarcity of covers currently, you stand at a huge risk of scratching your 60K plus priced iPhone 6 Plus. Apart from that, the iPhone's 8-megapixel camera also makes you feel a little jittery since it pierces out of the frame. Apple also uses a NFC antenna for its services such as Apple Pay.
Apple keeps up its reputation for amazing build quality and premium feel despite the change in the design philosophy.
Display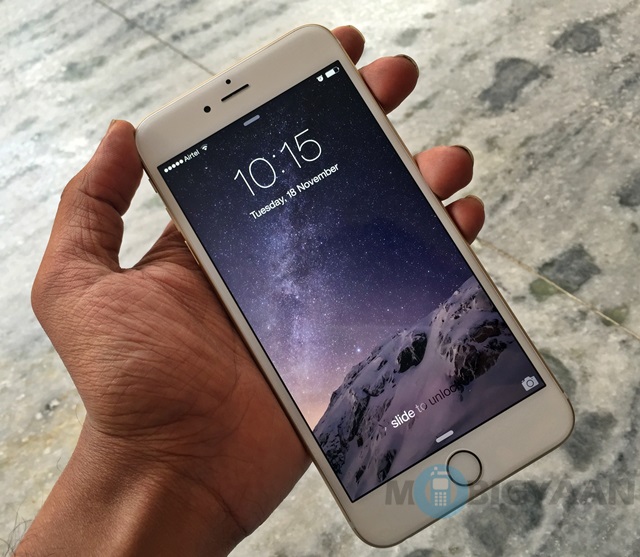 As previously mentioned, Apple iPhone 6 Plus comes with a 5.5-inch 1920 x 1080p 'Retina HD' display with 401ppi display density.
While I have discussed the iPhone 6 display in my iPhone 6 review, the display is a tad better when it comes to the iPhone 6 Plus. The text and images come out better, the colors are great and the viewing angles are better than you can imagine. The color temperature is preset to warm, even more than iPhone 6.
Software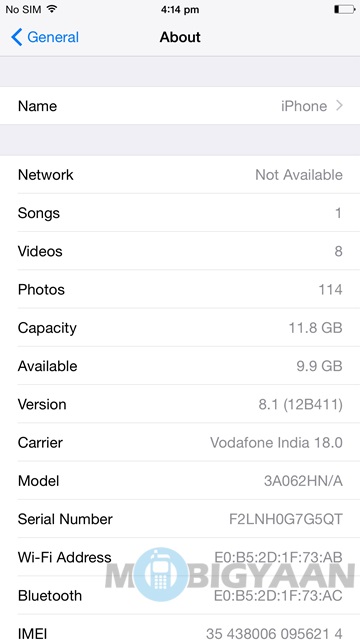 Apple has mostly kept the software at the same level as the iPhone 6, except there are some quirks because of its size.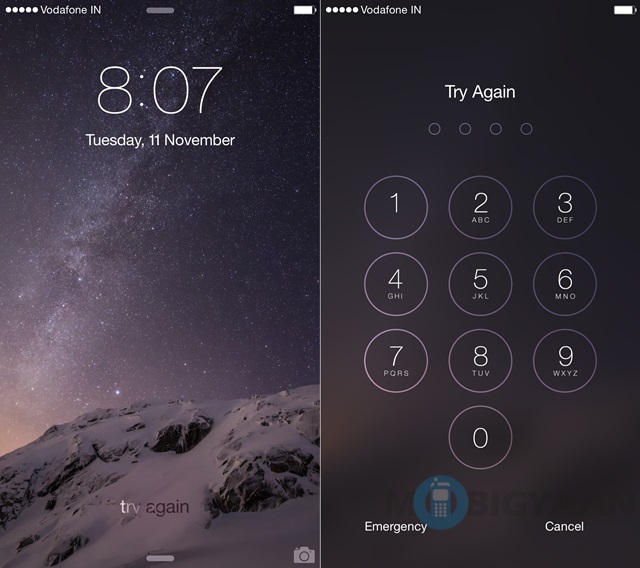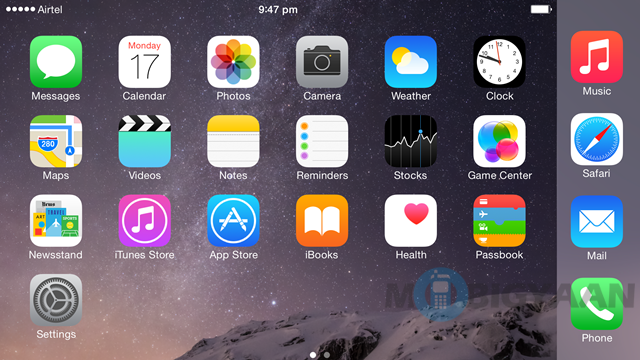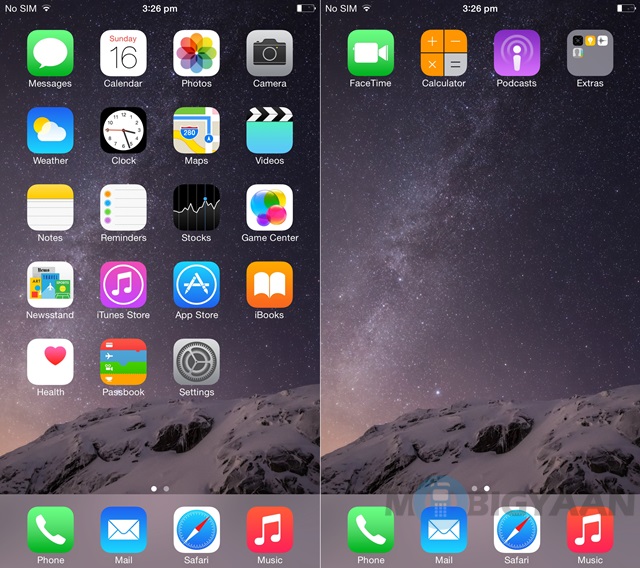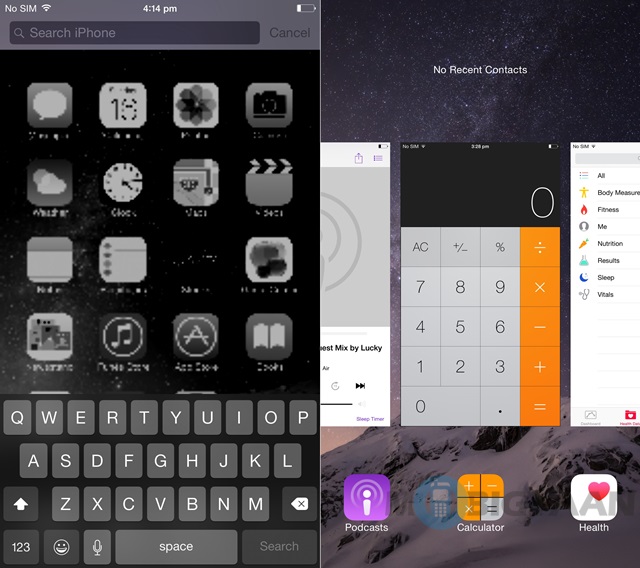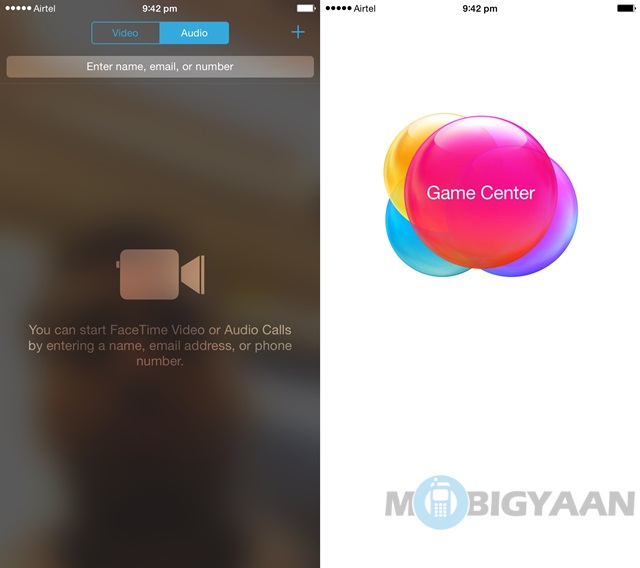 You can search for apps easily, but the display goes black and white and the icons go blurry when you search for something. Also, there is a lot of real estate on the display, with bigger icons and easy to operate UI.
As has been the tradition, Apple has also come out with a version of iOS along with a new iPhone. iPhone 6 comes with iOS 8 out of the box. We also received the iOS 8.1 reviewing the iPhone 6, but it turned out to be an incremental update.
So, how is iOS 8 different from iOS 7?
Well, for starters, it builds on iOS 7's flat design, but adds features such as third party keyboards such as Swiftkey and Swype and an ingrained Emoji keyboard,  a better camera app, health and fitness features along with the brand new Apple Pay feature. There is also a continuity feature worth mentioning which lets you pick up on your desktop from where you left on your iPhone. Alas, it is only there for Mac owners.
The widgets have been updated to give you easier access to data and better notifications.
Well, design overhaul is definitely appreciable, but it is not something that I would lay too much stress on. The icons are much more manageable. It is also easy to look up things.
Health-related features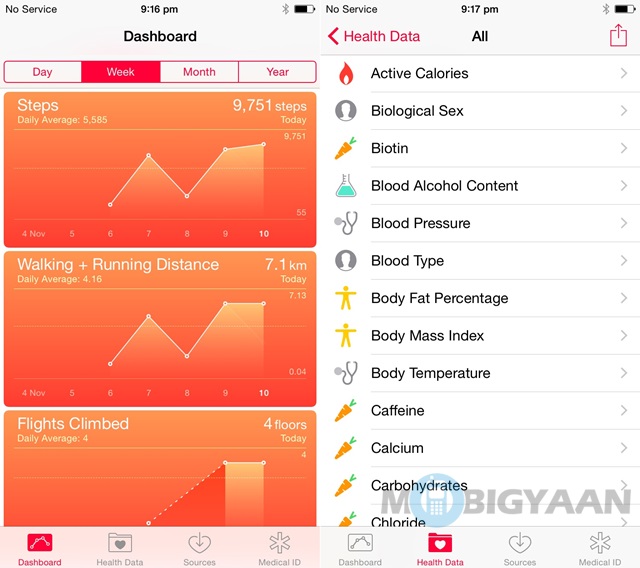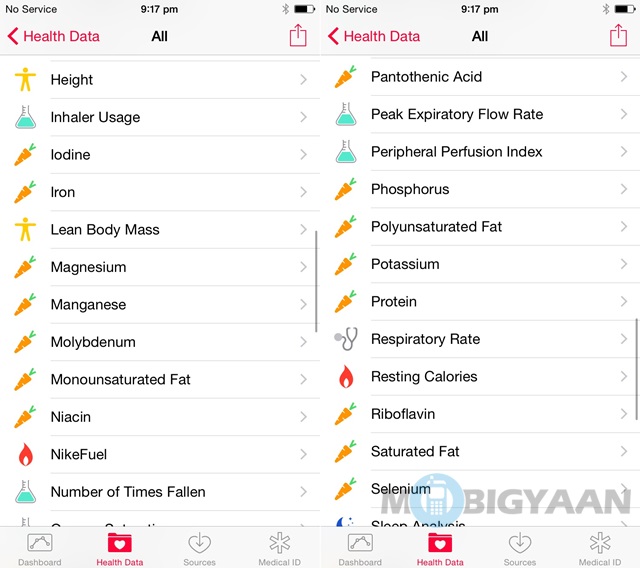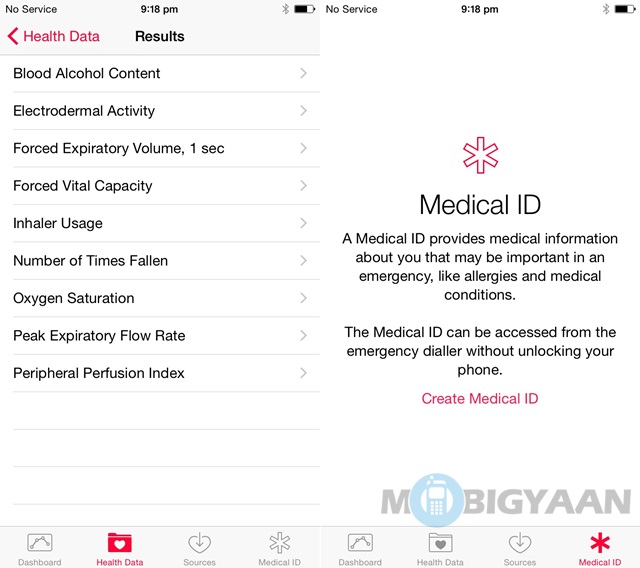 But the major change is the health related features. Apple has again towed the market line and gone in for health related features. iOS 8 comes with Healthkit and an inbuilt heath app. The thing that amazed me about this feature was the detailing. Apple has kind of provided an outlet to put in as much medical data as you can. It is a single software that will serve as your medical file and give your doctor everything he/she needs and more. For countries such asUS, it can even save your medical ID.
The data varies from different kind of stats and information collected from different fitness gadgets. Some of the data is also collected from the iPhone's motion processor. Unless you own a fitness band, this app might not be of much use to you.
But, seriously, you will utilize this app only if you are into fitness. Otherwise, It might be on your system and stay there unutilized.
Apple Pay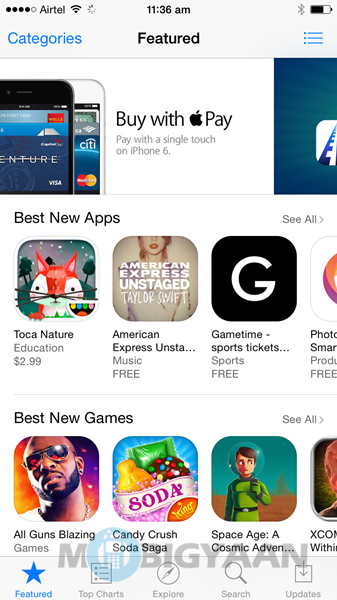 Apple has come out with a new payment service called Apple Pay. It uses NFC so that you can conduct transactions without standing in queues. You can also use the same technology to check in/ check out at hotels, flights etc.
Camera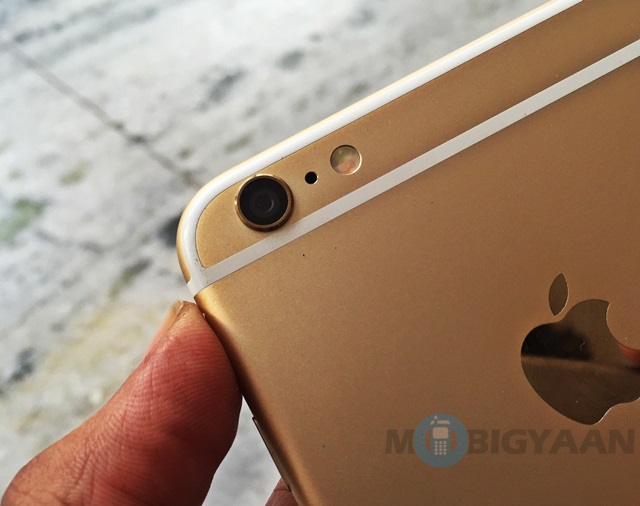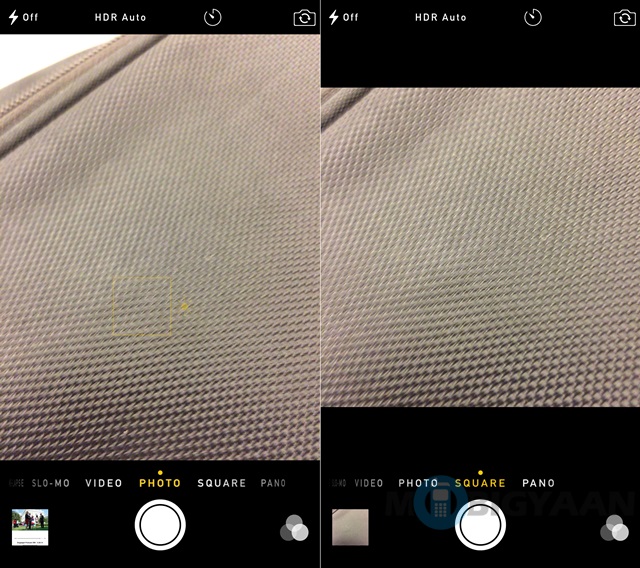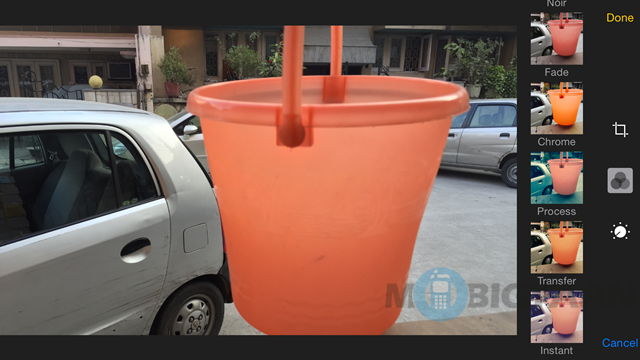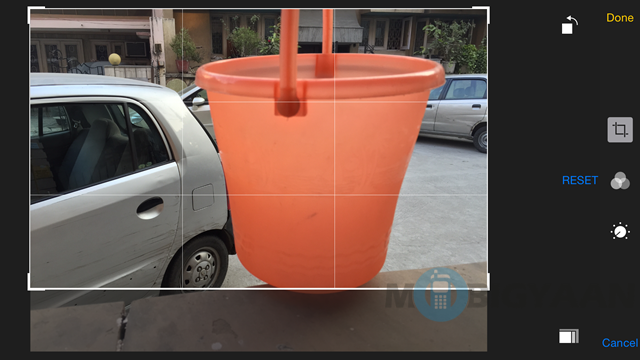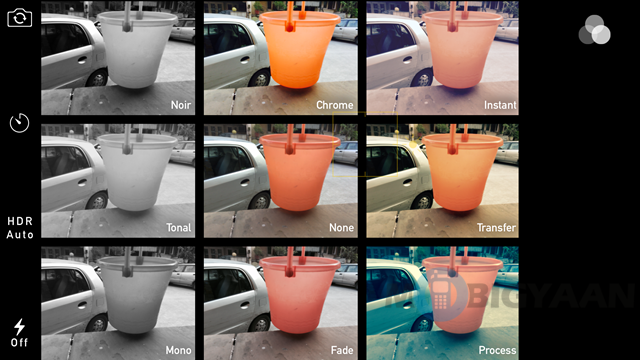 Apple has beaten the megapixel haulers at their own game. It has proven again and again that you can have an excellent smartphone camera without overloading on pixels. The iPhone 6 Plus possesses the same 8-megapixel rear cam as the iPhone 6 and  the performance is just as pleasing.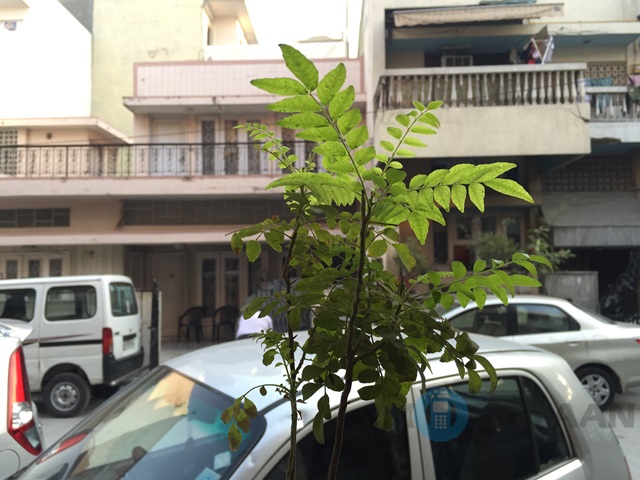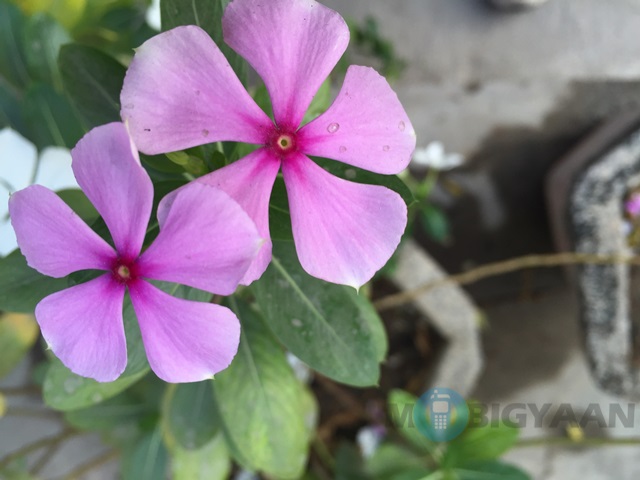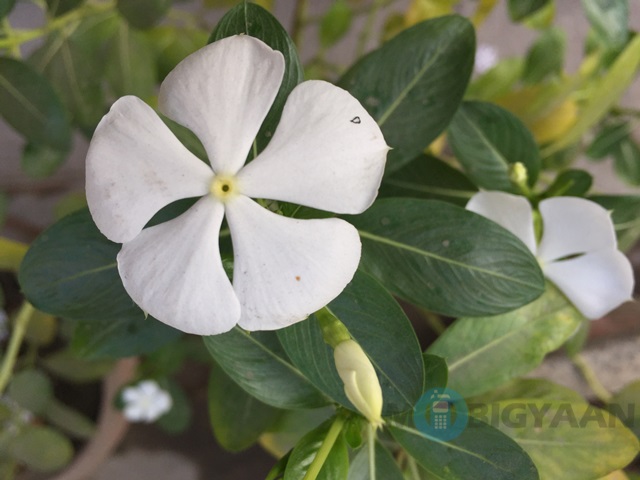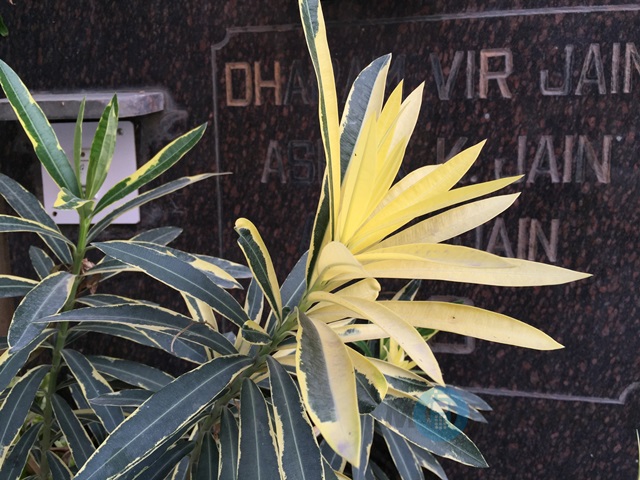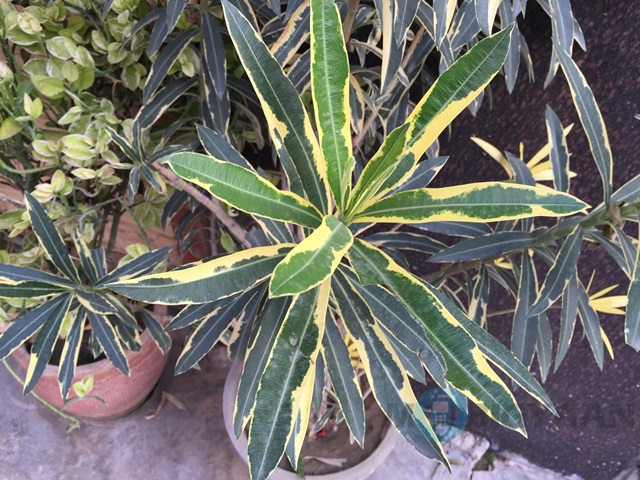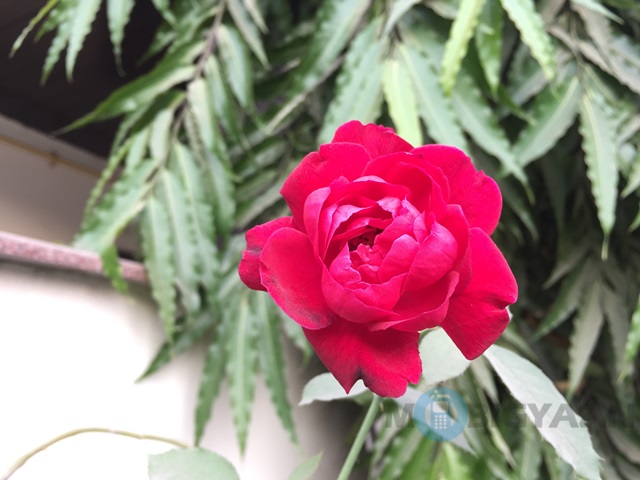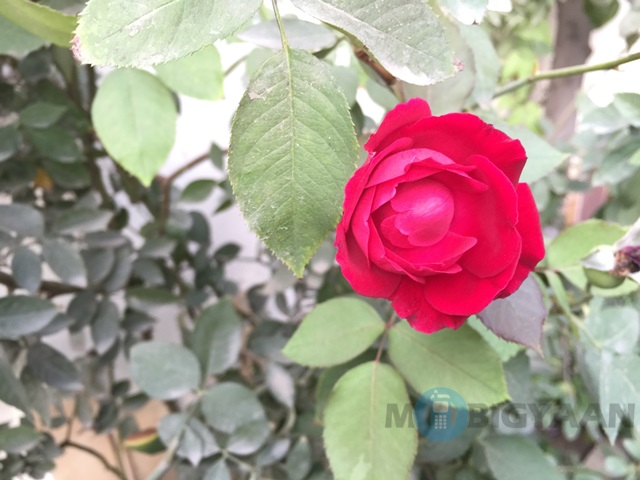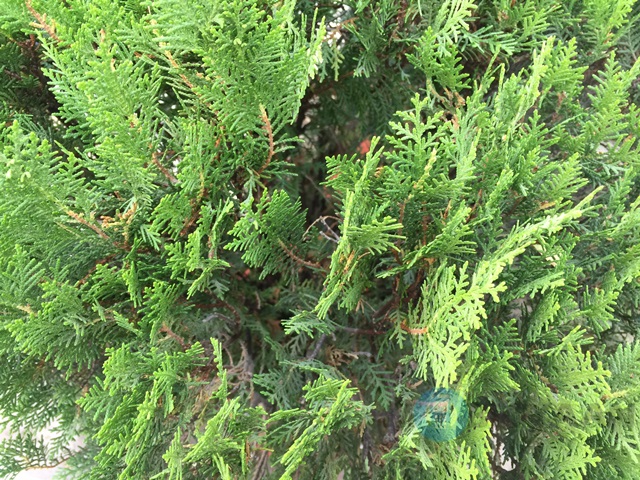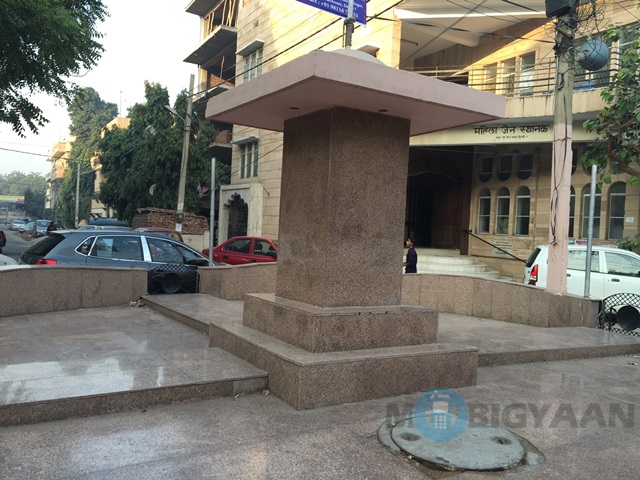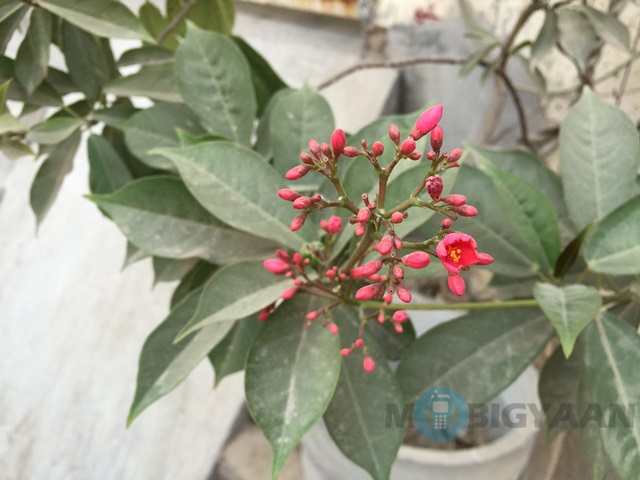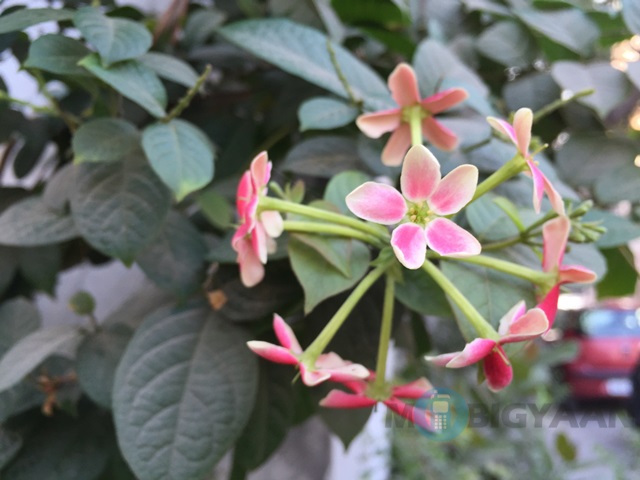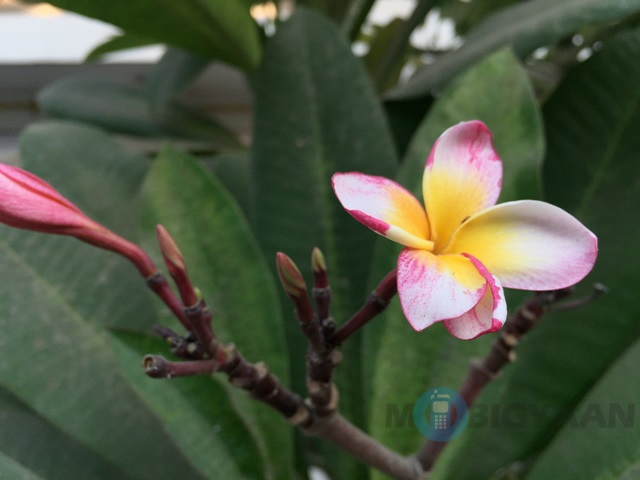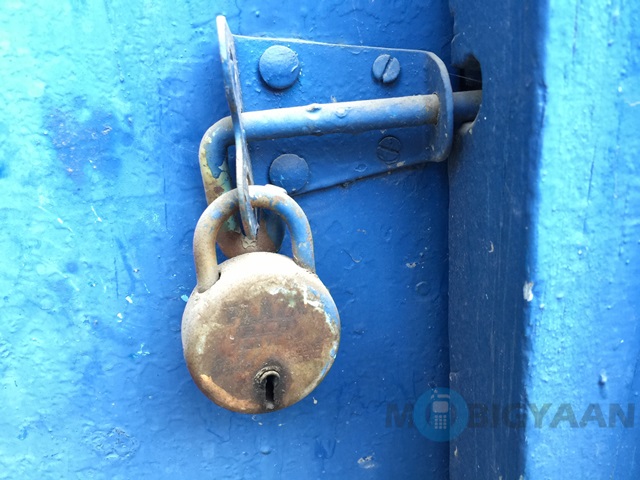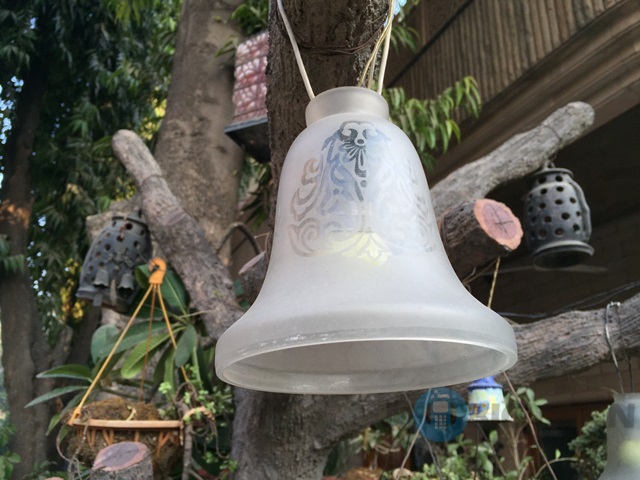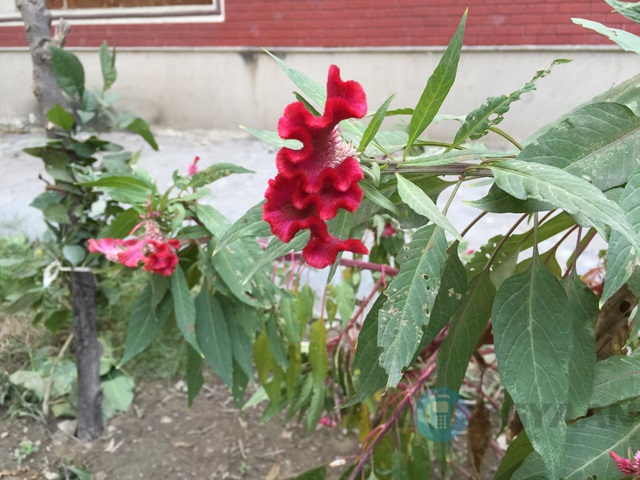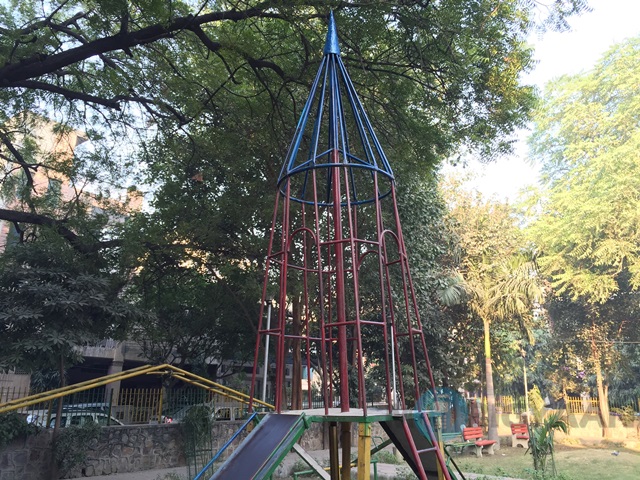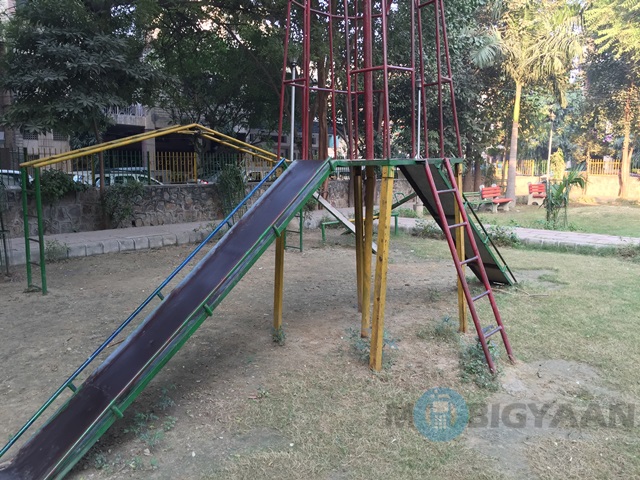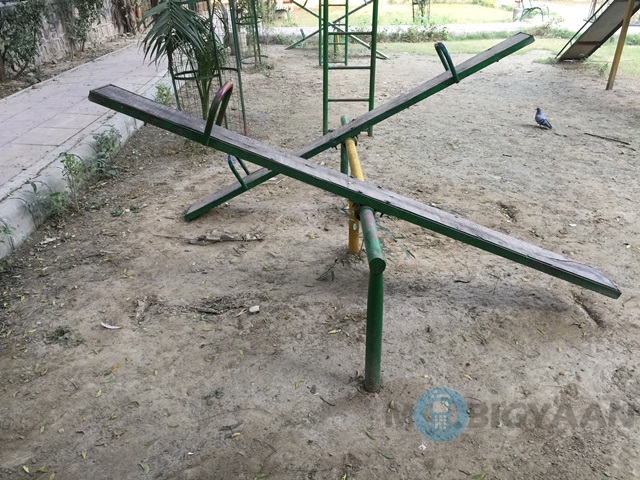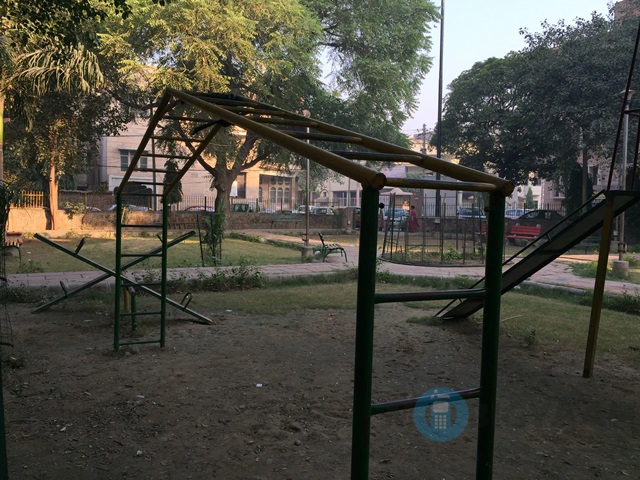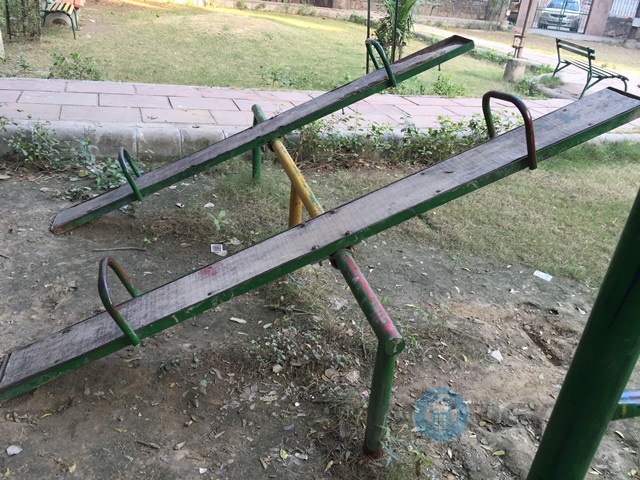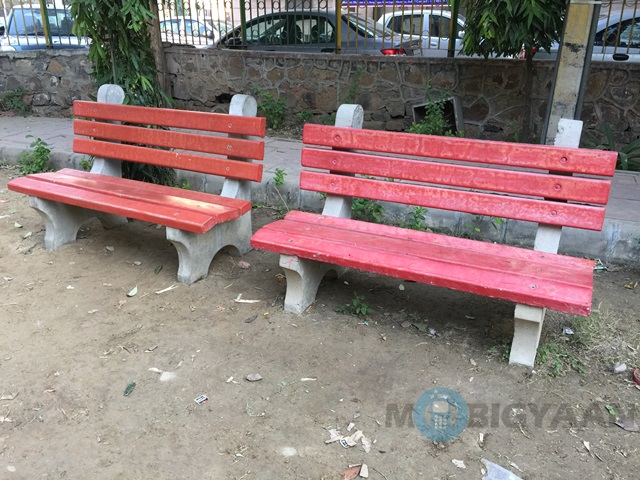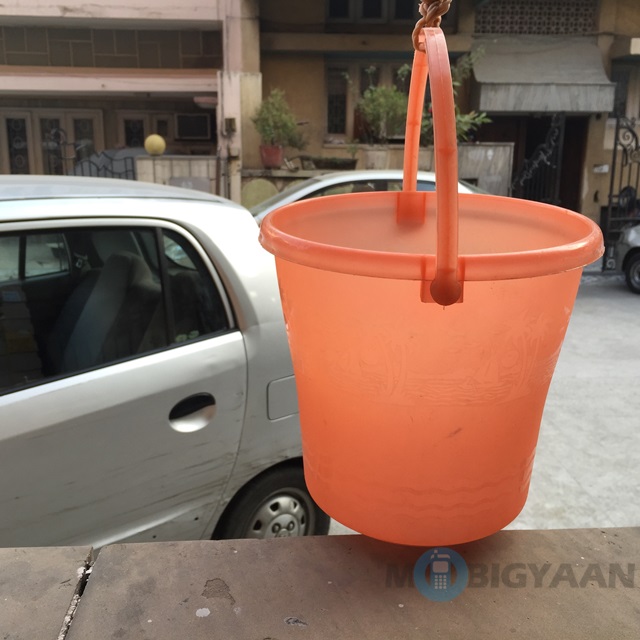 The 8-megapixel iSight camera works with phase-detection autofocus technology, which makes for faster than usual autofocus, but still doesn't work as fast as LG's Laser autofocus.
Apple has also equipped the iPhone 6 Plus with Optical Image Stabilization (OIS) and it works well.
Whether it be day shots or night shots, the iPhone 6 Plus camera performance is impressive.
Performance and Battery Life 
Just like the iPhone 6, the Apple iPhone 6 Plus comes with a 64-Bit A8 chipset. The internals too are the same, whether it be the 1 GB RAM or the 1.4-GHz processor.
Along with that, the motion coprocessor has also been updated to an M8 processor. While the iPhone 6 did heat up a little when it came to playing high-end games, the iPhone 6 Plus did not have any such problems.
The music playback is just as amazing as the iPhone 6.
Connectivity
The iPhone 6 Plus comes in two versions – one with 16 LTE bands and the other with 20. I had the one with 16 and it worked well. Call quality is appreciable and you won't be experiencing any call drops. Not just that, Wi-Fi and HSPA+ connectivity is pretty good.
Verdict
At Rs. 62,500 is definitely dedicated to the premium consumer. The iPhone 6 Plus isn't engineered for one-handed operation – it is a phone for those who want a smaller iPad that they can carry around in their pocket.
If you love big smartphones and have a big pocket, the iPhone 6 Plus is definitely worth a consideration. The iPhone 6 Plus is definitely something radically different from what we have seen in the past from Apple.